Thought I would start one here.
Both are Fer Miniatures figures that I ordered from Scale75USA.
54mm Napoleon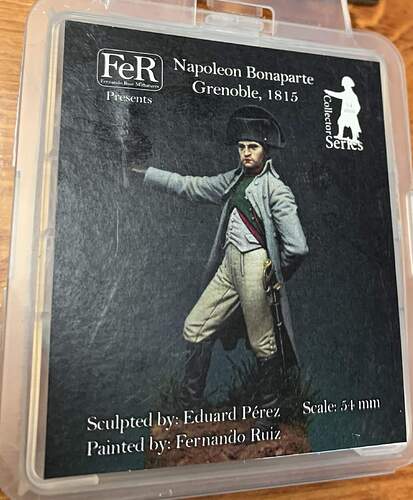 1/35 WW2 German figure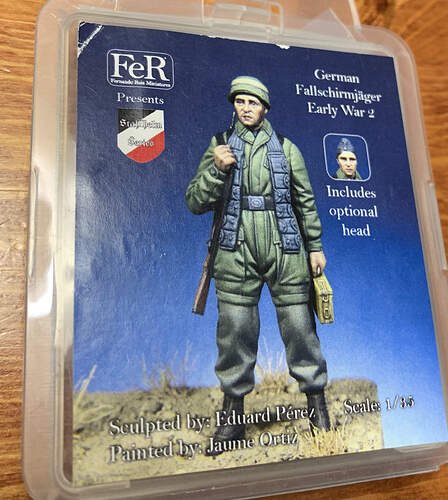 Some figures arrived today.
2 resin busts

Dr Watson and desk are metal (first for me), the Russian is resin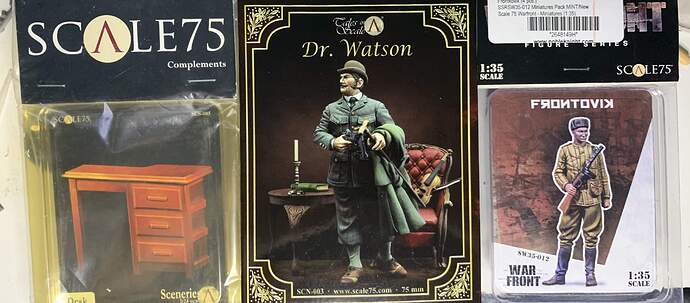 Dr. Watson! Includes everything on the box label?
Glad you bumped and started this thread. I'm seeing it for the first time just now.
Yes, the chair is resin but it has metal legs and even a metal floor/rug. I was not sure what would be in the box cause I couldn't find a review any where of the details (probably start a post this weekend on the kit as a review first) which is why I ordered the desk just in case. Noble Knight Games had these kits on discount which allowed me to take the leap.
I haven't forget about the pics. I ordered a light box this weekend, I plan to use Watson as my first test subject.
I went to, Noble Knight Games, to look for this kit but Sold Out.
Here is a direct link at Scale75USA.
I have ordered from them with good success.
Thanks. Bookmarked in Model Shop
They are metal models. I assumed they were resin. I guess that's what happens when you don't read the words and only look at the pictures.
Thanks for posting the pictures!
I was surprised too about being metal, the other figures I had gotten from them where resin. Nothing I found online suggested metal.
Quite a haul there. Love the Watson figure. I have had my eye on Hudson and Holmes, from Scale75, but Holmes is quite expensive; almost double up, of the Watson figure.
I hear yea, if wasn't for the discount sale from Noble Knight I wouldn't have gotten Watson. As a beginner figure painter and no reviews I am hesitant to spend that kind of money. Bargain bin deals are good for me. I had ordered the Rozhestvensky figure from 2dreamers before so I knew what I was getting plus their website has good photos of the products.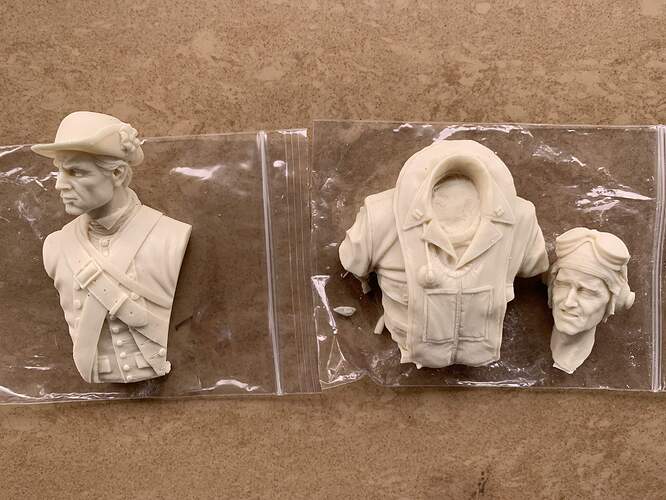 Mitches Military Models Continental Marine 1775 and Joe Foss busts. A hair over 2 weeks across the pond.
Very nice figures. The Trooper ,11'th reg. of Uhlans, in particular.
Thanks, I really like FeR figures. I think it will be very difficult to paint the Uhlan. The black will be hard enough but to me the gold will be the toughest. Not just from the detail but paint coverage for both gold fabric and gold metal on the helmet.
Have you ever tried Ak-interactive true metal?
No, I have not. Is that a recommendation? Looks like Venelin used them and Scale75 colors on his elf.
Nice, looking forward to see the progress on the forum.