Hey guys/gals,
What are these called ? The thing that I colored red lines. Antennas ? Wires ? Rigging ?
Is there a diagram on how these lines are attached to the ship ?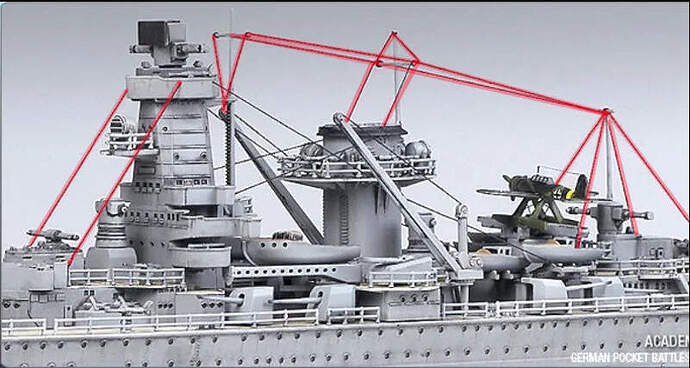 I'm looking for a completed wire diagram for Admiral Graf Spee. I looked on many search engines under "graf spee rigging diagram" and did not find anything usefull. Maybe wrong keyword ?
Thanks,
---
Ben~