This will be my first complete build since getting back into the hobby recently. Hope you all enjoy it. I'm posting here mostly for your advice and criticism along the way. I've built some aircraft in the past, but was mostly an armor guy before.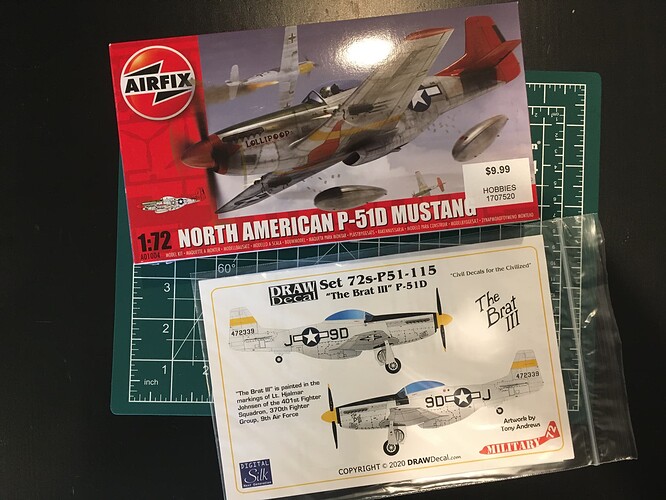 I'll be doing this kit as The Brat III. This is my favorite flying Mustang out there, partly because it is a simple but aesthetically pleasing paint scheme and partly because it is one of the few surviving, flying P-51s that saw combat and still wears its wartime colors. That's unusual for a warbird. The Brat III is currently owned and operated by the Cavanaugh Flight Museum in Texas.
Other than the Draw Decals set, this will be out-of-the box. I do not have an airbrush, but will figure out an NMF process when I get there. For now, the plan is to build a wartime rendition of the aircraft, with light wear.