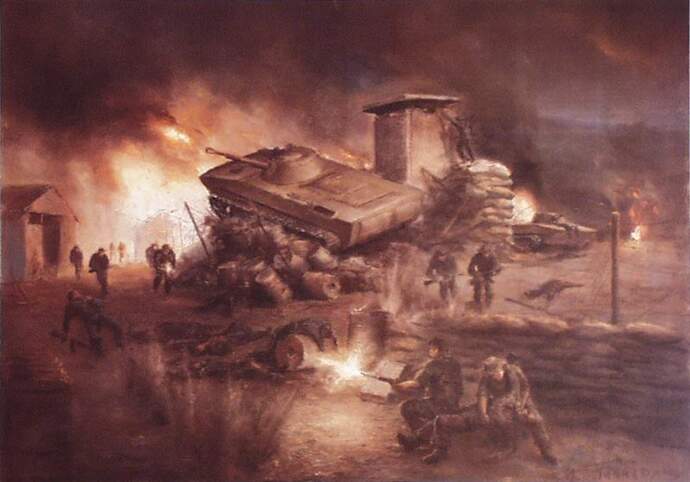 If you look at the PAVN sapper against the concrete tower and the sandbags… I know our south east Asian friends are a bit smaller than the rest of us, but this painting is definitely not to scale.
And as there are no other pics to be found ,well not by me anyway …other than a Arial shot during the clean up .
This will be a challenging job,
Stacking putty sandbags is easy but now i have to do a collapsing wall …
So i will make my own interpretation of this scene (in 1/35 of course )
As i type all the material is being delivered to make a start
Have a good weekend guys/girls !