Next project! Just finished up an m132 and now i thinking about something more modern… and bigger haha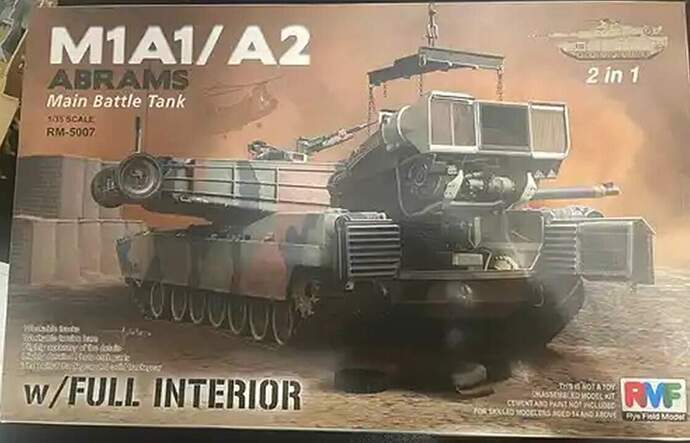 I would like to do an m1a1 in Bosnia… problem is the kit doesn't come with any IFOR decals and i can't find any aftermarket sets available. Does anybody have an decals they don't want? I would also really like to add the sled type mineplow… where can i get one from?
That is the one I'm looking for!
I checked eBay but all i could find were just the generic markings… there is a set of decals that saw but its from China… so i figured i ask the community first
Apparently the decals and mine plow i wanna use are from this kit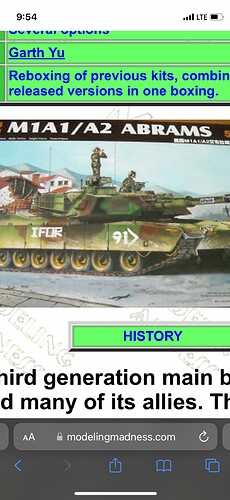 I gonna wait until something pops up in eBay in a used condition or something
I hope you mean you want to only use Trumpeter's decals and plow on the better Rye Field Abrams kit (keep the rollers too), then throw the rest of it away. The Trumpeter M1s are probably the worst on the market.
If not, I would get a better M1A1 w/plow kit (Dragon and Tamiya both did them, Dragon's was better) and put together the decals from one of the generic sets.
That is the mounting base for the Mine Clearing Roller (MCR), not a plow.
oh; that's right. My bad. I was going off this image.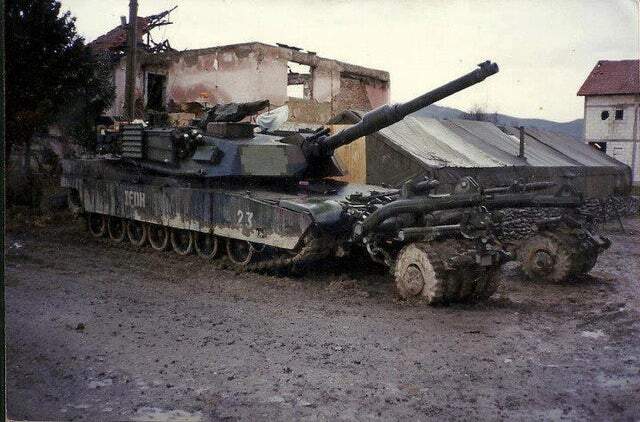 More…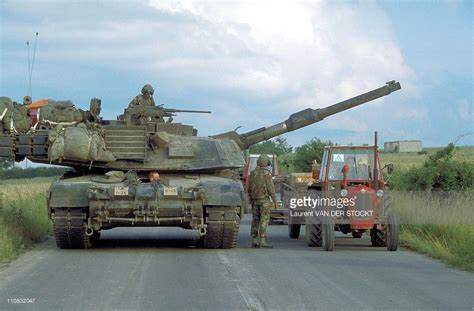 Found a couple options for you. (Slow day at work.)
The decals from China are fine. I have ordered from the same guy and they look great and work just fine. Takes about 2 weeks to get them.
There is also a guy in the US selling just the decals for the IFOR tank option in the 5-in-1 kit. It also came as a separate kit. I have bought stuff from him before too without issue.
You can get just the Dragon mine plow sprues here. I have also bought (a lot) from this guy w/out issue.
Dragon plow directions (starts at step 11):
Dragon came with a separate kit for the Track Width Mine Plow from their "Quartermaster Series".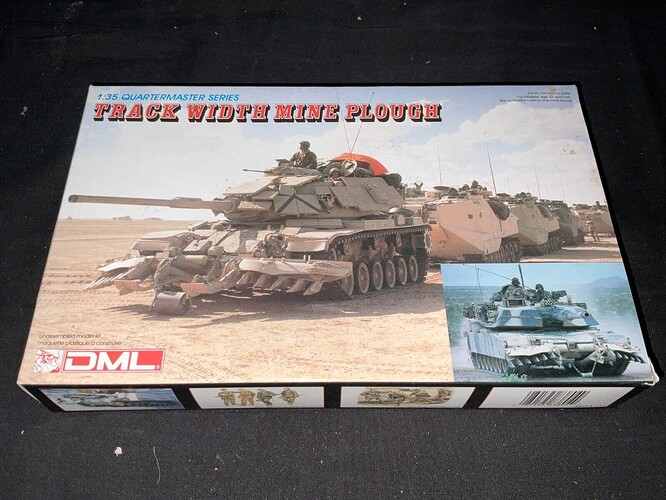 DML Dragon Quartermaster Series Track Width Mine Plough 1/35 Scale Kit 3804 89195838049 | eBay
I missed that one while searching. About the same price though.
Currently two kits available through the website. There's second set going for $23.
Thank your guys for the help! I got the decals from the seller in China… he was the cheapest and i wanna see for myself how it goes. The mine plough alone including shipping goes for almost an entire kit so i gonna wait on that, no way am i gonna be finishing up anytime soon. I started this kit yesterday and this is what i got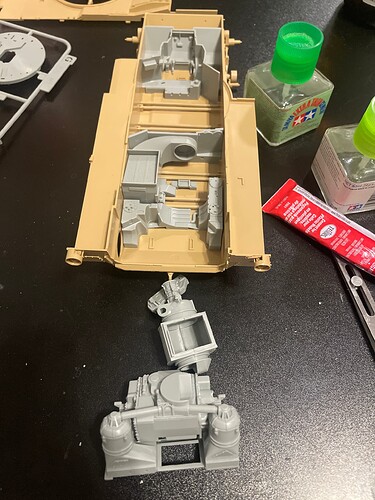 I am at a completely loss of what gets painted what color…. Im kinda sure that the walls and rear wall gets painted gloss white maybe. But the 2 side bulkheads, i can't tell if they are white, grey or black

And for the engine…. All i know is the top piece is a medium grey and the 2 side "intakes" (not sure what they are) are white. But the transmission and engine part i have no clue… any guidance or tips will work!
Thanks!
No help on the engine and transmission but I recall the interior base color as gloss white.
The intake is the one box on the left and under it the piping covers towards the front middle in the first of two posts you made.