Hello everyone, I am Top3dd from China, I am very happy to post in this forum. I am also a model-making enthusiast, and I mainly specialize in making models of World War II Axis and Allied tanks.
This post is a project I'm currently working on - 1970s Canadian M4A2E8 Sherman. When I saw this picture of Sherman in the Canadian Reserve before.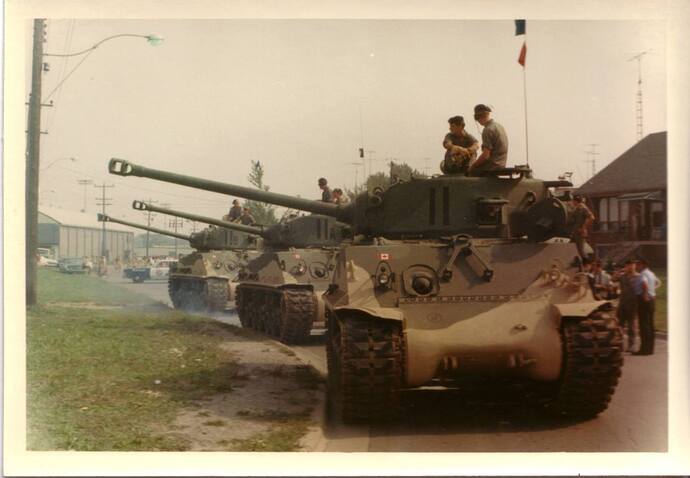 I was immediately attracted by this novel camouflage and wanted to make a model of this subject matter. I am a huge Sherman tank fan, familiar with all major Sherman models and features, but have never owned an M4A2E8 model.
It is known that there is no 1/35 model kit based on the M4A2E8 (also known as the M4A2/76(W)HVSS), so unfortunately there has been no opportunity to make a model of this model easily. The difference between the A2 and A3 hulls is very large, with HVSS and VVSS suspension being the minor differences. This makes it difficult to modify the hull. In my opinion, only ASUKA's Sherman model Kit is the best choice. However, in the first half of 2023, ASUKA finally released the kit of late type of large hatch hull of the M4A2 USMC version (35050) .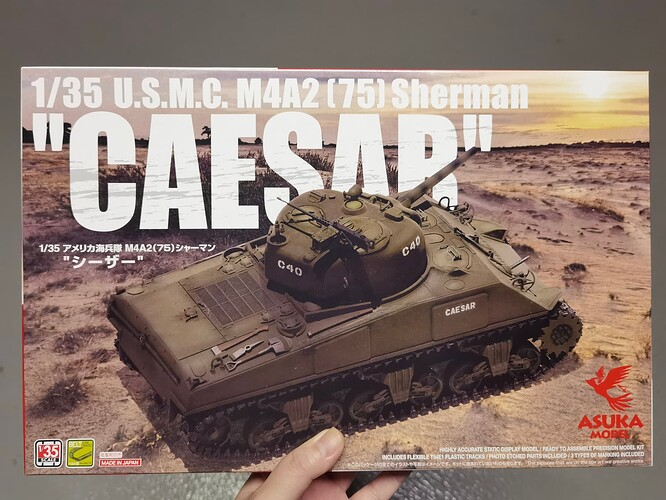 although the hull and suspension are still very different, but at least the hull does not need to do too much modification. I was excited to finally have the opportunity to start work on my Canadian M4A2E8 project, so I ordered a box of 35050 for the hull, adding a box of 35024 (JGSDF M4A3E8) for the HVSS suspension and turret to complete my modification plan.
Although this model is also the Sherman model for the movie Fury, I don't like to do anything fictional, so I didn't consider making it as Fury.
The whole project planned to modify the hull of the M4A2 to install the HVSS suspension come from the M4A3E8, and then modify the features of the hull and turret to conform to the post-war Canadian M4A2E8, although it seemed relatively simple, in fact, there were many problems, especially the conflict between the hull and the suspension and the tail need special research and careful handling.