Heres my build log of my 1/35 Tamiya Pz. iii, I was going to build it OOB with only a couple added details until I opened up the box and found a Aber photo etch set for it! (Thanks Wade!) I started the build by adding a sight armor texture to the tank then adding everything on to it.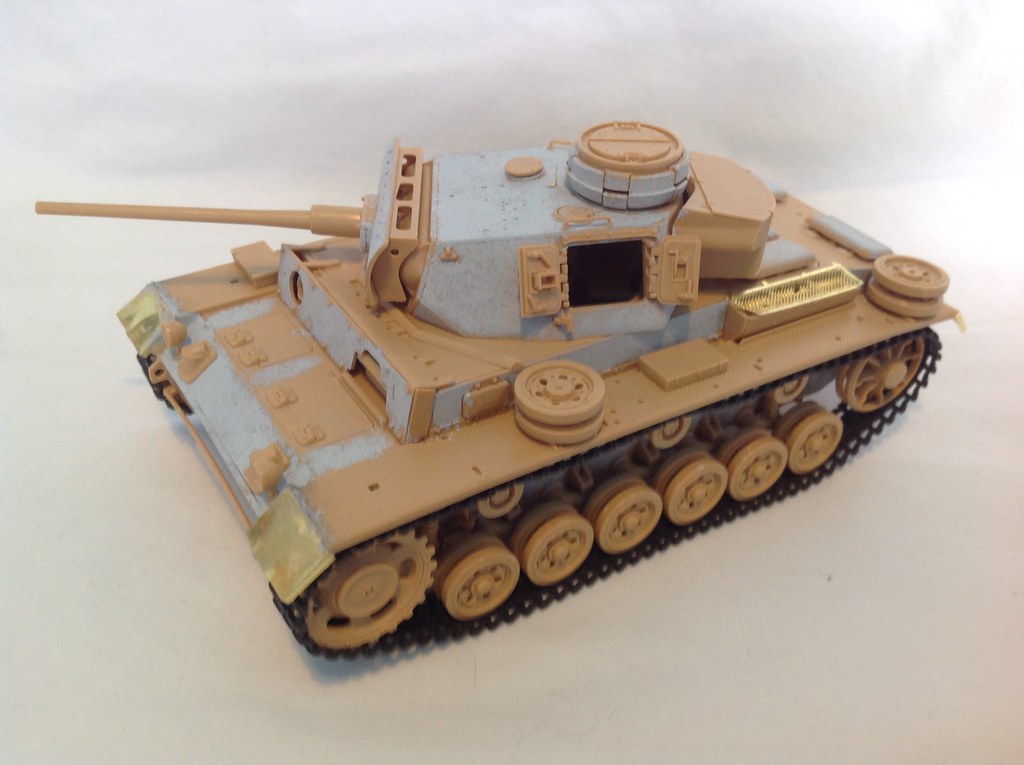 I as per my method, added some sag to the rubber band tracks. (I may add some more)

The first PE parts to go on were the Fenders which didnt fit very well as the set is made for the Revell kit, then I added the vane sight on the turret roof and added the grills which I beat up a little.
I still need to add the PE hinges to the fenders so any ideas on how to do that would be appreciated.