I will be working on Airfix's 1/350 Type 45 Destroyer. I will be doing her in the guise of HMS Dragon because she has a bloody great big Welsh Dragon on her side. Will make a great pop of colour against the expanse of grey.
@Russelle is working on the same kit and it will be interesting to see how our builds differ. One thing I know for sure is that our build styles are very different so that will make a nice contrast.
This kit has a number of issues. One of the most glaring issues is the anchor. Airfix has molded it too far forward and too low on the hull.
On the real ship you can see how it lines up with the bow anchor hole. It actually seems to sit slightly above it.
On the kit you can see it sits below it. You can also see how far forward it is.

My solution will be to cut it out and move it back and up.
I have marked where the initial cuts will be. Once done I will cut the anchor out of the now freed material and move it.
The last issue I have found is that the dragon decal will not fit properly.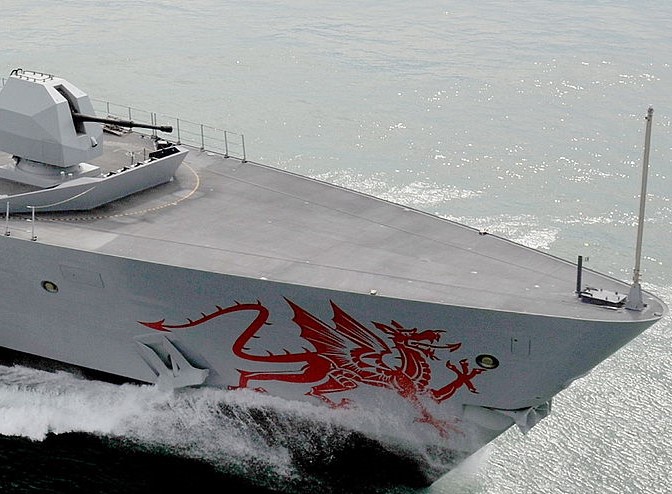 See how the whole thing, including tail, fits easily between the hawser holes (thats what I assume they are)
In the kit you see it will extend far beyond the pipes.

I suspect the aft hawser pipe is also too far forward. Its hard to tell but comparing the two pics , it looks like it definitely should be farther back, closer to the gun