This old kit of the SAS jeep from world war two by Tamiya has seen it's time, but it can be brought up to date with some AM stuff for it.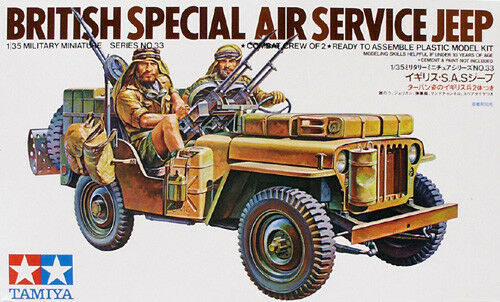 The basic kit has terrible crew, guns, jerrycans and stowage, so I wonder if I'd be better off making the new 1/35th scale Willys jeep MB, but the basic jeep is ok, with some PE to make it finer

the Eduard set goes quite a long way to bring the jeep up.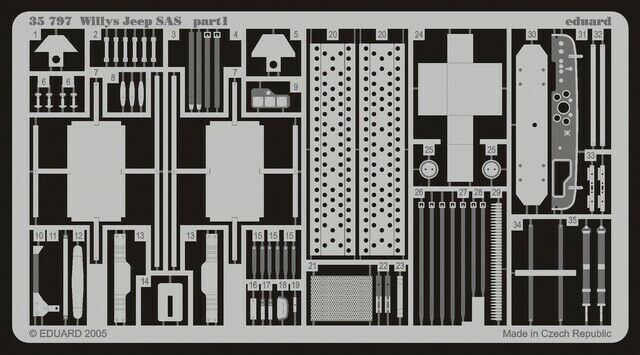 the jerrycans are all captured German ones from an early LRDG haul, that's the story.