Hey all… Been a while since I posted. Just started my vacation and thought I'd kick it off with a new build.
This is Moebius Models 1954 Hudson Hornet Special Jr. Stock Dragster in 1/25 scale. I pretty much have the complete line of the Hornets and I really like the look of them. So this is my first Hudson Build.
Just the start so far… Lots of loose pieces to paint up for the engine. Seems very detailed.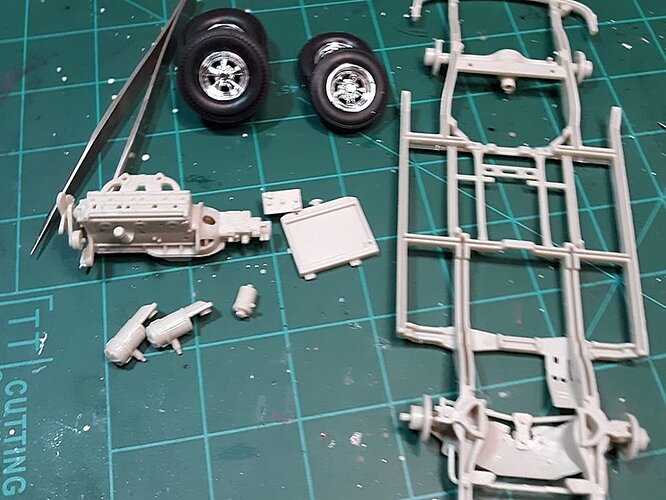 More to come.