3.7cm Flak 37 - Color Choices?
This is the kit in question, from 1989 when reseach on color was pretty sparse.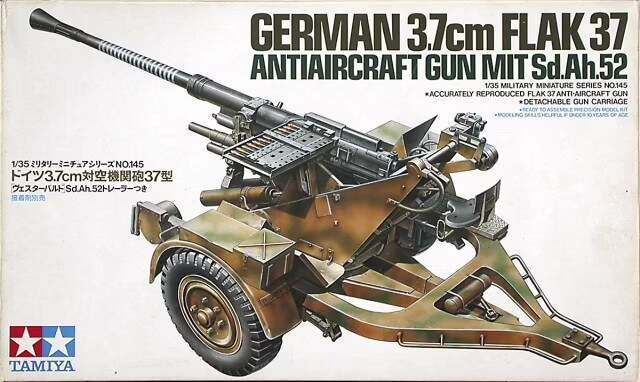 Anyone have information to share on appropriate color choices for the 3.7cm Flak 36/37?
Looking to do something other than a dark yellow or tri-color.
The gun was used from 1936 to 1945, so would that allow for the typical range of German AFV colors for that time period?
Dunkelgrau RAL 7021 aka Panzer Gray appropriate?
After Feb of 1943,
Dunkelgelb (RAL 7028)
Olivegrün (RAL 6003)
Rotbraun (RAL8017)
Was the Flak 3.7cm used in North Africa? I think that could make for an interesting color choice if so.
Typical two-thirds yellow-brown (gelbbraun RAL 8000) and one-third gray-green (graugrün RAL 7008) for before March 1942?
After March 1942, Inspectorate 2 ordered that gelbbraun and graugrün were to be replaced by brown (braun RAL 8020) and gray (grau RAL 7027) once existing paint stocks were depleted, using the same pattern.
So would these colors also be suitable?
Thank you
Note to moderators, I wasn't sure where Artillery/Flak questions should go. Please feel free to move if needed.