This will be a road track version. i had bought this years ago at the nnl east. it was just the primed body and an old monogram nascar chassis that was modified with rear leaf springs and front k frame and torsion bars added as you can see. the trunk was already cut open so i plan to detail it with a fuel cell. i quickly realized the chassis was not going to work, i didn't like how the front suspension was lining up to the wheel wells. a friend also pointed out by this point most teams had done away with the k frames so i decided to use the chassis of the 68 road runner. i cut out the k frame except for the part that had the motor mounts.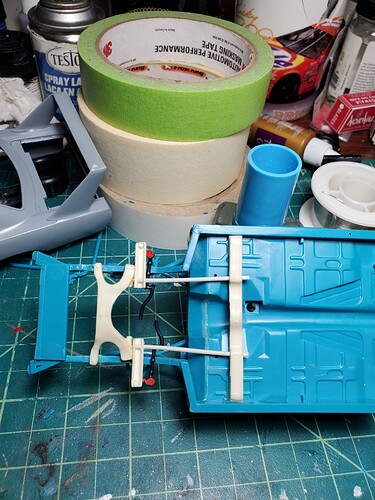 I then started the interior and got this far before i noticed in my research the rear firewall was not correct and i had the side panels ready to be glued in when i also noticed the rollcage was not inside the panels but the panels were actually cut out to allow the bowed side bars to espaned out to the outer door skin.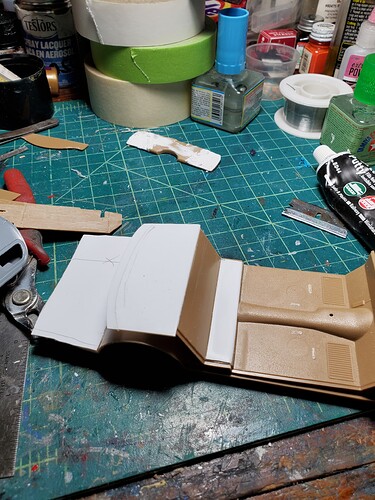 so i had two choices, leave it as is or chop up my work and make the changes.i decided on the changes.