First time ship building here.
Time to learn new jargons and new technique how to build a ship.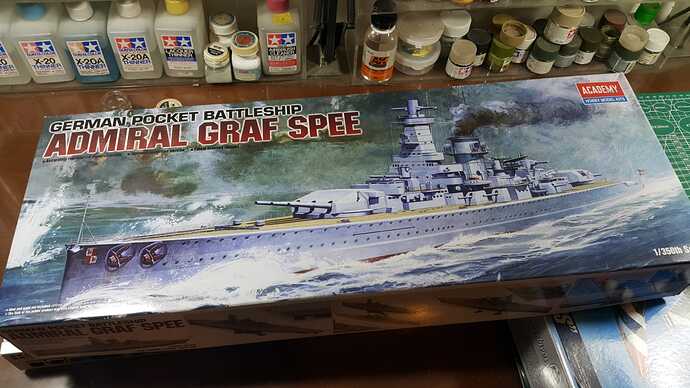 ---
Ben~
Welcome aboard - looking forward to watching your build.
David
The Germans knew how to build great-looking warships.
Mark

It's a nice sized ship to get started on,I tried the Trumpeter version and enjoyed it.
Looking forward to this! I recently bought the USS england to get my feet wet, but plan to get the Graf spee next!
Thanks for the welcome and the encouragement guys.
The hull was slightly warp, but they fit perfectly.
I had to glue the middle part first, once the glue settle, I then glued the front part and back part.
Now, ship question: there should be no parting line for the hull right ?

---
Ben~
Correct.
Mark

Ben, great choice! Watching with interest
My Graf Spee is also waiting with a lot of extra parts for its day

Covering some holes that were not supposed to be there.
I just grab some flat plastic from my bins of o'goodies plastic pieces and just cut to size and covered them holes.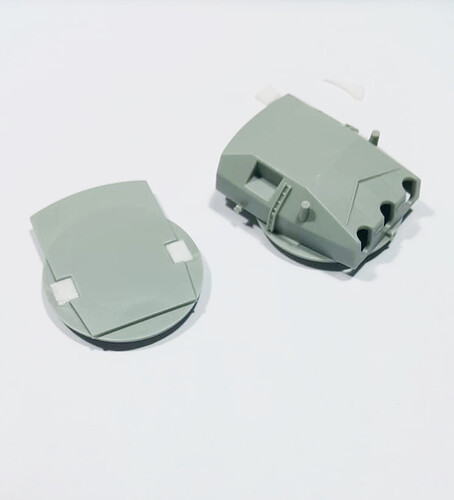 If these holes are not covered, it will be visible.
I will clean it up later on.
---
Ben~
In order to mask perfectly for the curve part for the red paint, a custom mask had to be created.
And the masking should be really tight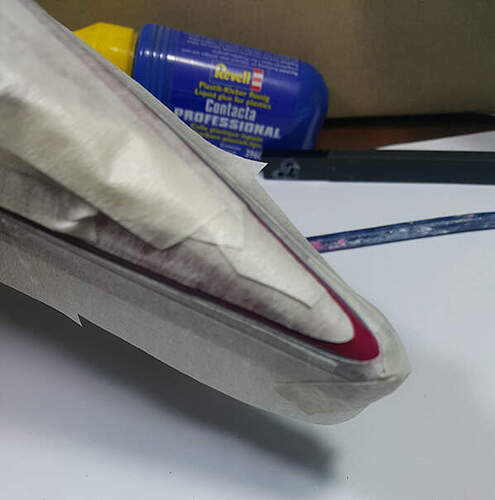 Mad masking. Multiple masking.
Grey first, then red overlapping to the black stripe area, then paint the black.
…and after decal and taking all masking off.
That's a nice kit for learning to do a 1/350 large ship. Big but not too big.
Those raised chevrons on the main turrets should not be present and are easily sanded off. The 20mm deck guns are a bit overscale and are best replaced.
You're off to a fine start so far. Are you building her in pre war colors, or one of the camo schemes that she wore during her early war commerce raiding cruise?
Since this is a first attempt building a ship, I'm not redoing the main turrets. It is supposed to be an out of the box thing, allowing me to understand how to build a ship, learning curve, painting and gotchas.
As far as painting, it will be just a simple all grey.
Following with interest, Ben!

Always good to see a Graf Spee being built!

Thanks Russ
First attempt coloring the wooden deck with just brush.
Enamel white as base, then acrylic very thin of transparent yellow, thinned dark yellow, thinned buff, thinned light grey.
What do you guys/gals think ? Comment ?
Looks good,definitely adds some interest.
Looking good, but you made want to add some light brown planks.
Mark