First time ship building here.
Time to learn new jargons and new technique how to build a ship.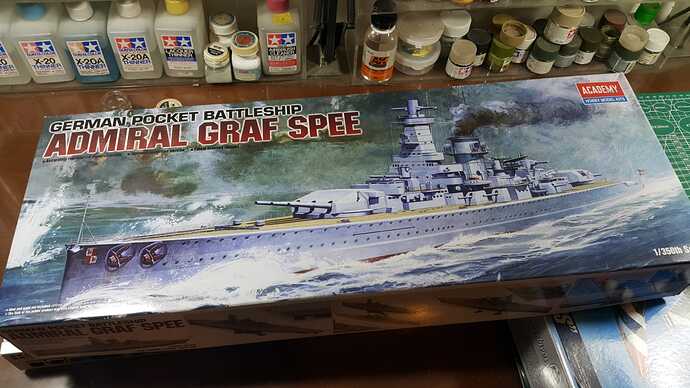 ---
Ben~
Welcome aboard - looking forward to watching your build.
David
The Germans knew how to build great-looking warships.
Mark

It's a nice sized ship to get started on,I tried the Trumpeter version and enjoyed it.
Looking forward to this! I recently bought the USS england to get my feet wet, but plan to get the Graf spee next!
Thanks for the welcome and the encouragement guys.
The hull was slightly warp, but they fit perfectly.
I had to glue the middle part first, once the glue settle, I then glued the front part and back part.
Now, ship question: there should be no parting line for the hull right ?

---
Ben~
Correct.
Mark

Ben, great choice! Watching with interest
My Graf Spee is also waiting with a lot of extra parts for its day