So this weekend I finally was able to attend a Phoenix AMPS meeting. During the meetings, the club also encourages working on a model to pass the time, so I started this one that I've had in my stash for awhile. Academy's 1/35 M981 Fire Support Team Vehicle, aka FISTV. These things are extremely similar to the M901 ITVs that I served on once upon a time, although instead of TOW missiles, they are full of radios, a laser designator, observation gear, and other tools for the trade for artillery forward observers.
Anyways, here is the kit box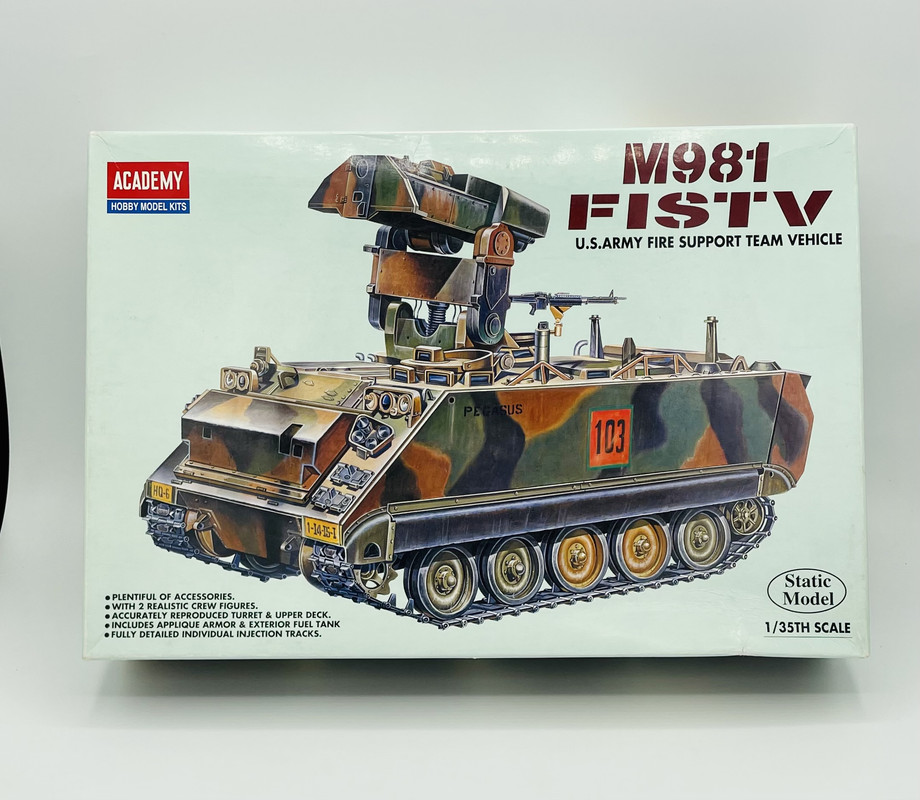 A photo of the real thing during Desert Shield/Desert Storm that I'll be using for reference. Not many photos to be found of these things there.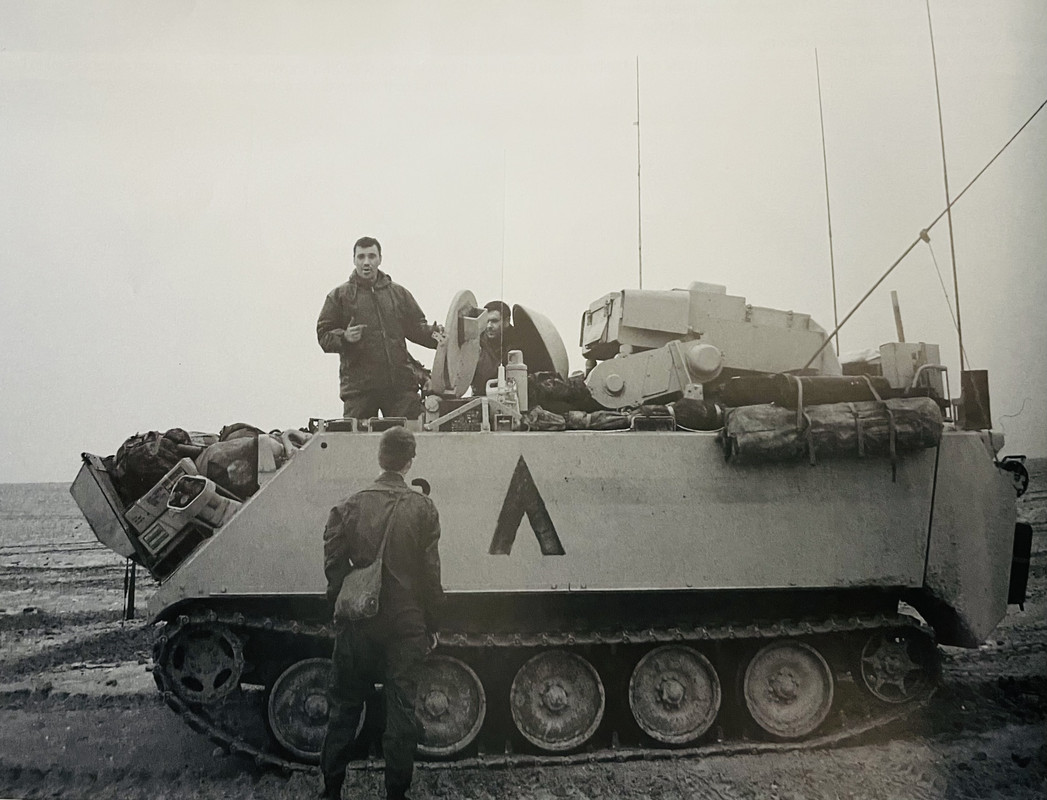 and how much I assembled during the meeting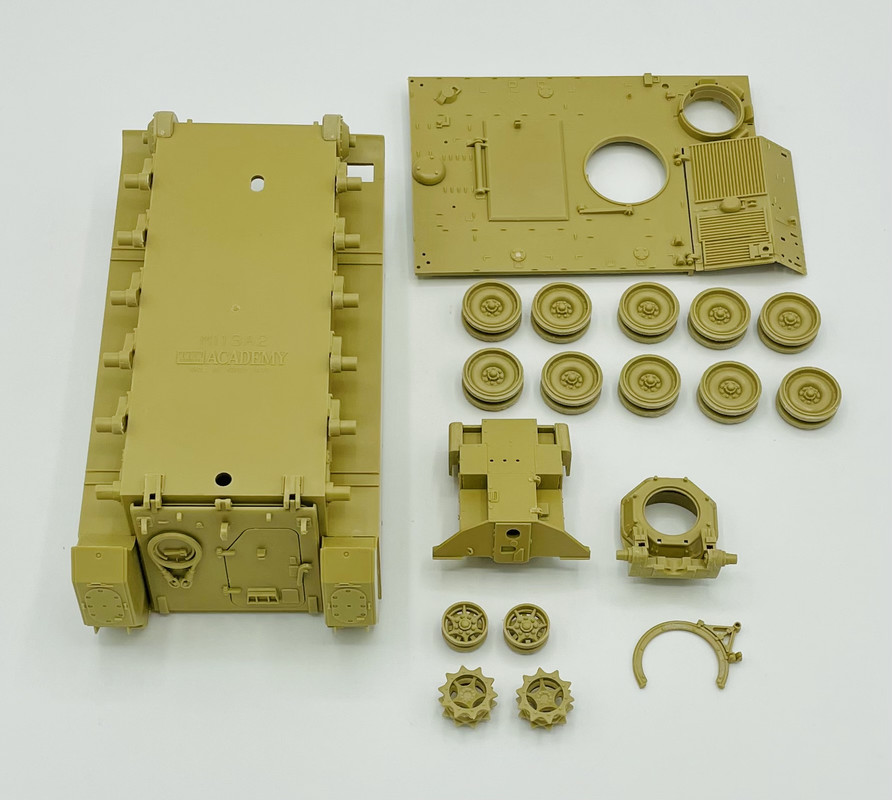 I'll be taking this one slow for now, as I have several other higher priority projects to wrap up first.