After detroyers and corvettes this time. I will build something bigger.
I don't want to steal the show of @Carves. There are so many brilliant Admiral Graf Spee models out there, so I want to try something different which will also satisfy my need for butchery after building my little corvette out of the box.
The reason why I choose Admiral Scheer is that she was the German warship (except Submarines and Auxiliary Cruisers) getting round furthest. From the Indian Ocean to the Kara Sea in the Arctic Sea. In addition she had comparably little losses of crew during the war years. Thats why she was called "lucky"
Admiral Scheer was a sister of Admiral Graf Spee and in her early life quite similar with the same bridge. I will explain the differences in the further process. At the beginning of the war Admiral Scheer got a major refit during which the bridge tower was reduced and replaced with a heavy mast.
Unfortunately there are not many good drawings or photos of her in this configuration which changed during the war further due to the addition of more AA.
I will use the Trumpeter Admiral Graf Spee with the Very Fire Detail set and maybe add some AA as required.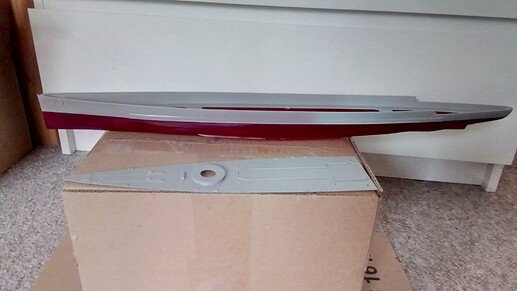 The Trumpeter hull is a nice starting point. I just do not like the split in the waterline.I will have to remove the external armor and modifiy the bulges a bit before sculpting a new Atlantic Bow.
This part need to be sanded off. In Scheer the armour was nearly flush with the hull and the lower part anyway covered by the bulge. In Graf Spee the armour is more visible.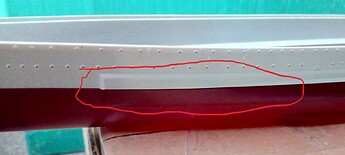 The original bow is nice and sharp already.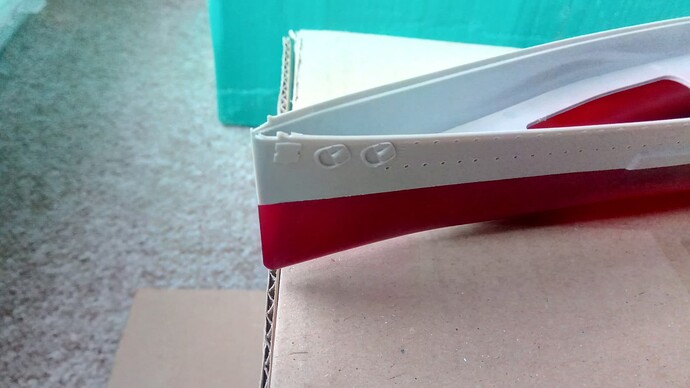 So a lot of sanding will be needed

Cheers
Tom