Looks good Erwin.
Very nice build, Erwin! Indeed a very unusual looking vehicle.
I am calling my KPM 1/48 Libyan SU-22M-4 done. It is a quite nice kit straight from the box. I added a resin pilot, eduard decals, and some AA missiles from the eduard mig-21 kit. Pictures show that Libyan SU-22s often carried these missiles.
The rocket pods I have only seen on Russian and Egyptian SU-22s, but wanted to show them on here as well.
I finished the drop tanks completely different from the aircraft to create some nice contrast to the camouflage scheme.
I messed up the camouflage many times due to paint problems. In the end I finished it with AK interactive airbrush paints. Luckily the recessed lines are overdone, so still visible after 4-5 coats of paint.
Thanks for a great campaign with a lot of varied subjects!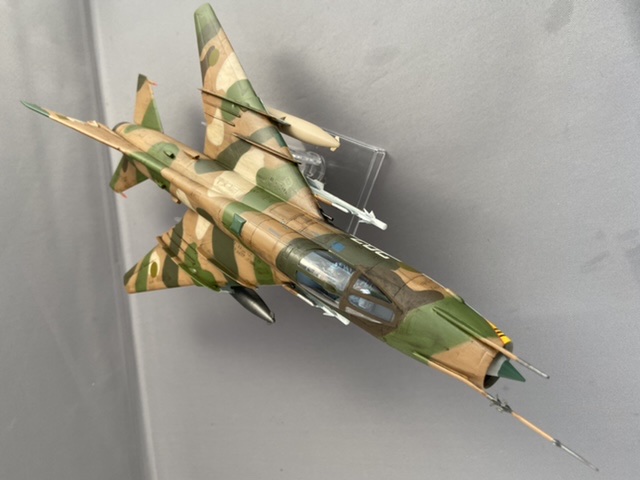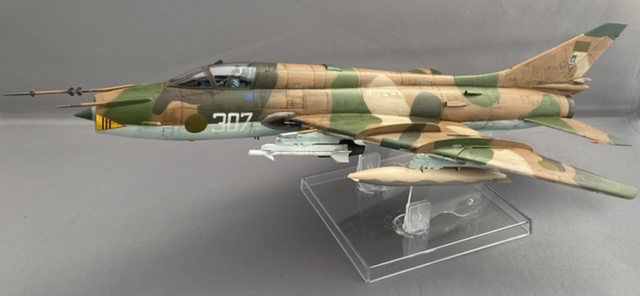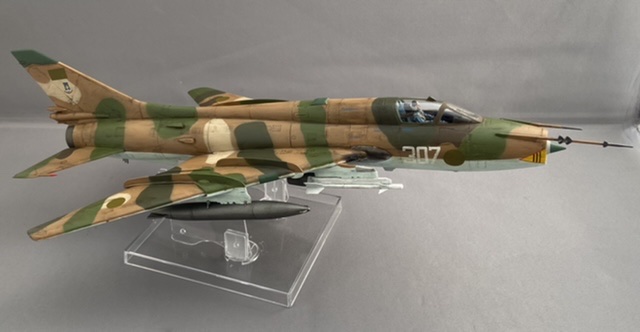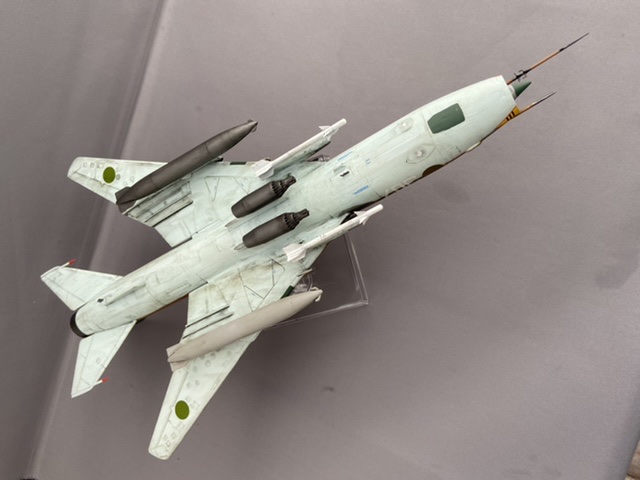 Thanks Jesper… Your plane turned out nicely too!!! How are you going to put it in the cabinet/ on the shelf?
Thanks, I am actually going to hang it from the ceiling. I am running out of space in my cabinets. Time to do another sell out.
That is an option too of course