Airfix have re-released a well loved vintage kit of the Bugle Buggy, base on the VW Beetle under pining's, the Beach Buggy is so reminiscent of the 60s and early 70s, when this kit was originally released. So my example arrived this morning in the post, I pre ordered it from them and here it is, lets take a look at it.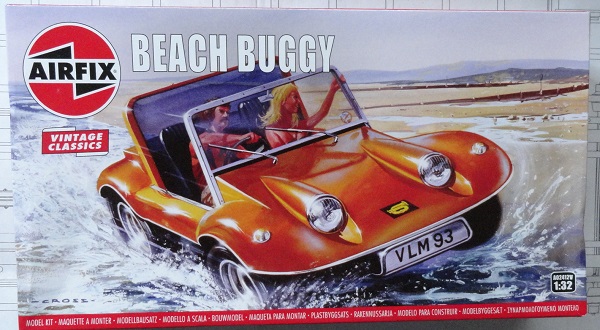 clear vibrant artwork on the box top, unsure if that's Chichester beach on a sunny day, or a California beach an overcast one.
the parts are secured in a poly bag


some of the parts laid out.


closer view of the body shell, seems to be molded straight.


the kit provides two figures, here's the passenger