While the rear section was fitted, I made then added the front angle bars either side of the dash.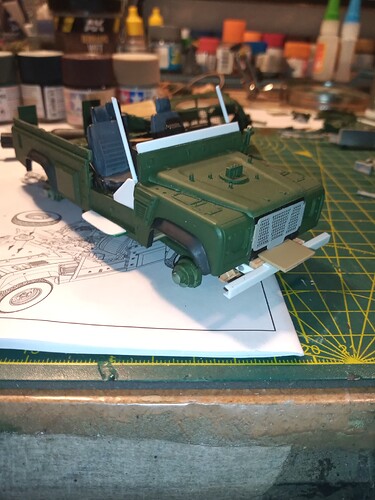 They are about 1mm to long (intentionally) and I will sand that back prior to final assembly when the rear goes on. Also added the PE grill which I'm going paint sand.
Also added running boards either side under the door opening… I'm thinking of leaving that area clear and not adding anything. I may try and make full harness seat belts for the 2 front seats.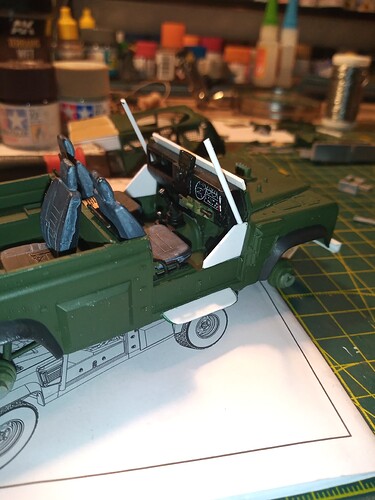 Painted 3 of the wheel arches in the normal black (Tamiya rubber black) but left the front left one as I'm going to do that entire front wing in sand …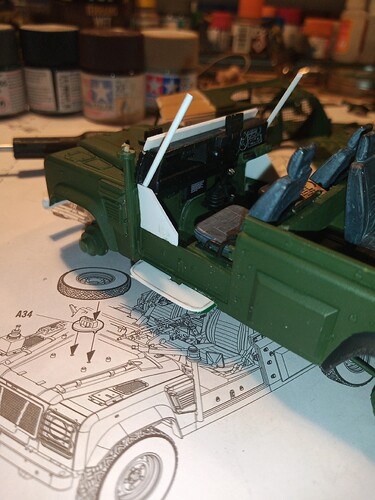 Will also go over some of the added armour and roll cage frame in various military green shades and or primer red.