Our Louisville, KY model club, Military Moderlers Club of Louisville, is holding a mini-contest in July. The subject of this one is any kind of four wheel racing vehicle. I had won this AMT/Ertl Kodak Oldsmobile 1980s vintage NASCAR racer in one of the club's usual end-of-meeting raffles. I generally don't build cars since they don't offer enough challenge for me, but with the upcoming contest, I will give this one a shot. I find that the older car kits just don't have the brilliant molded-in details that modern kits by Tamiya, Meng, or Takom is currently producing.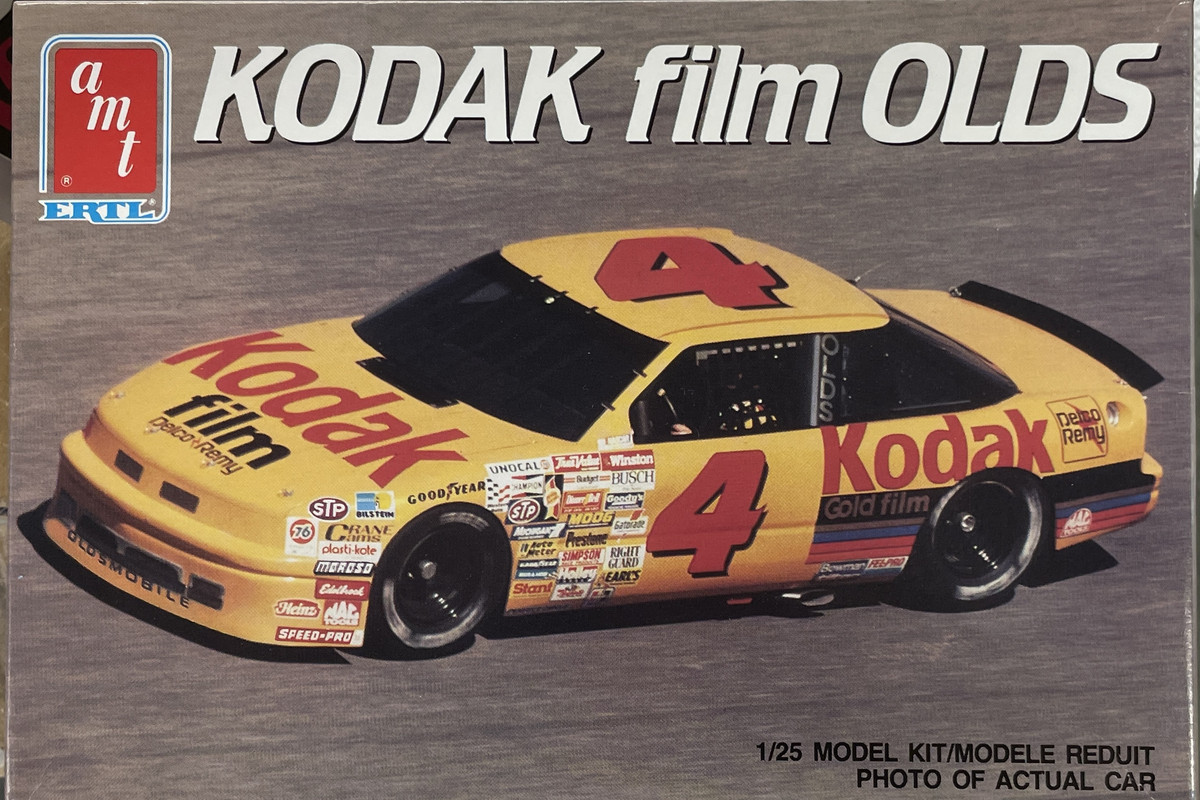 As simple as some car kits are, NASCAR autos have no doors, no side windows, no grills, chrome trim, side windows… ergo, pretty simple bodies. Building the elaborate safety cage is somewhat challenging, but nothing in comparison to painting and detailing a normal car interior. Actually, the lack of complexity is somewhat of a relief since the last five years of modeling I've done are the most complex and sophisticated modeling I've ever done. My Iowa Tureet project is fully described in the Ships Forum of Kitmaker if you're so inclined to review it.
I already ran into difficulty in building the engine. The positions of the spark plugs is ambiguous and is partially blocked by the exhaust headers when they're installed. I'm using some .012" brass wire into holes drilled by a similarly-sized carbide drill for the ignition wiring. I pre-placed all the distributor wiring. I'm not concerned about getting the firing order correct since I don't know it. I am alternating them from left and right block sides.
The carburetor, while looking like a Holley, doesn't appear to be correctly shaped for a NASCAR engine, nor does it have the spacer block beneath it and between intake manifolf. The contest winner will be determined by voting by the members and I doubt they'll be that specific in their discernment.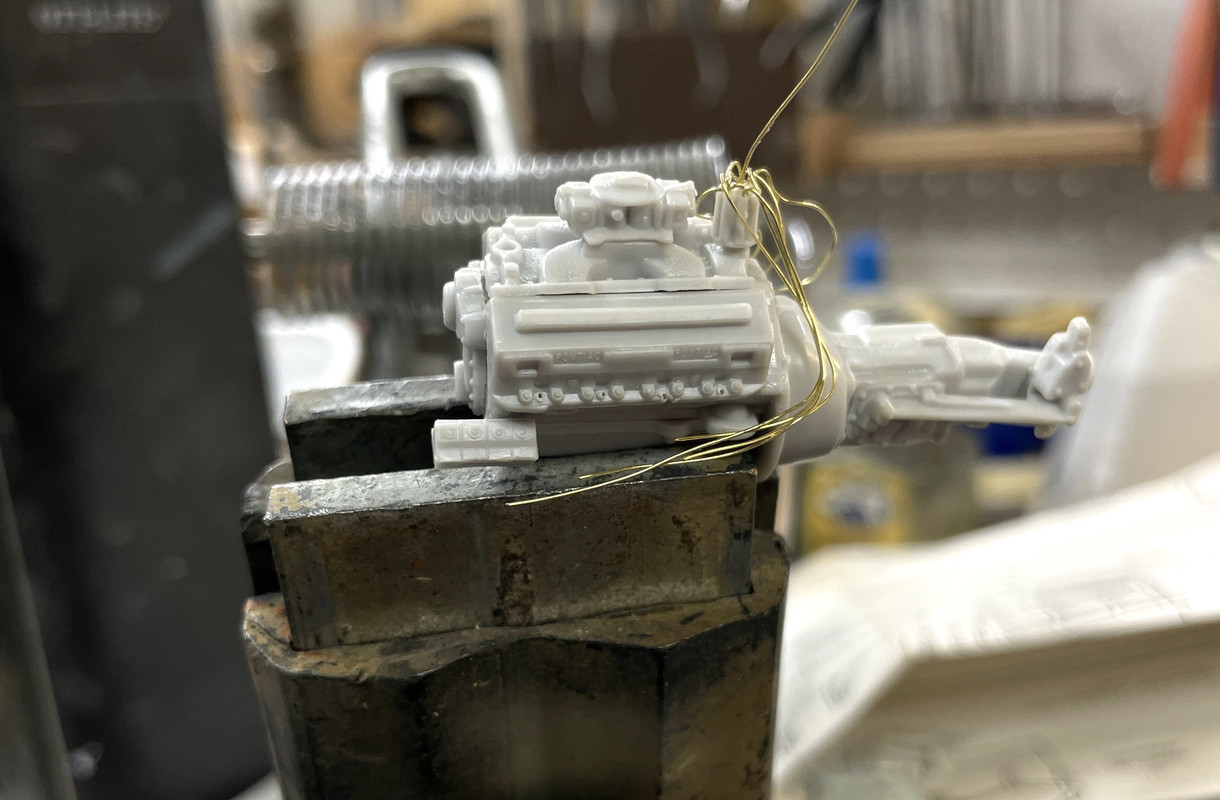 In this image, I'm holding the header near its final position and you can see that it obscures the access to those tiny plug opernings. Having to thread the plugs leads through the headers is why I haven't terminated them into the heads. I have to wait until the engine is assembled and painted.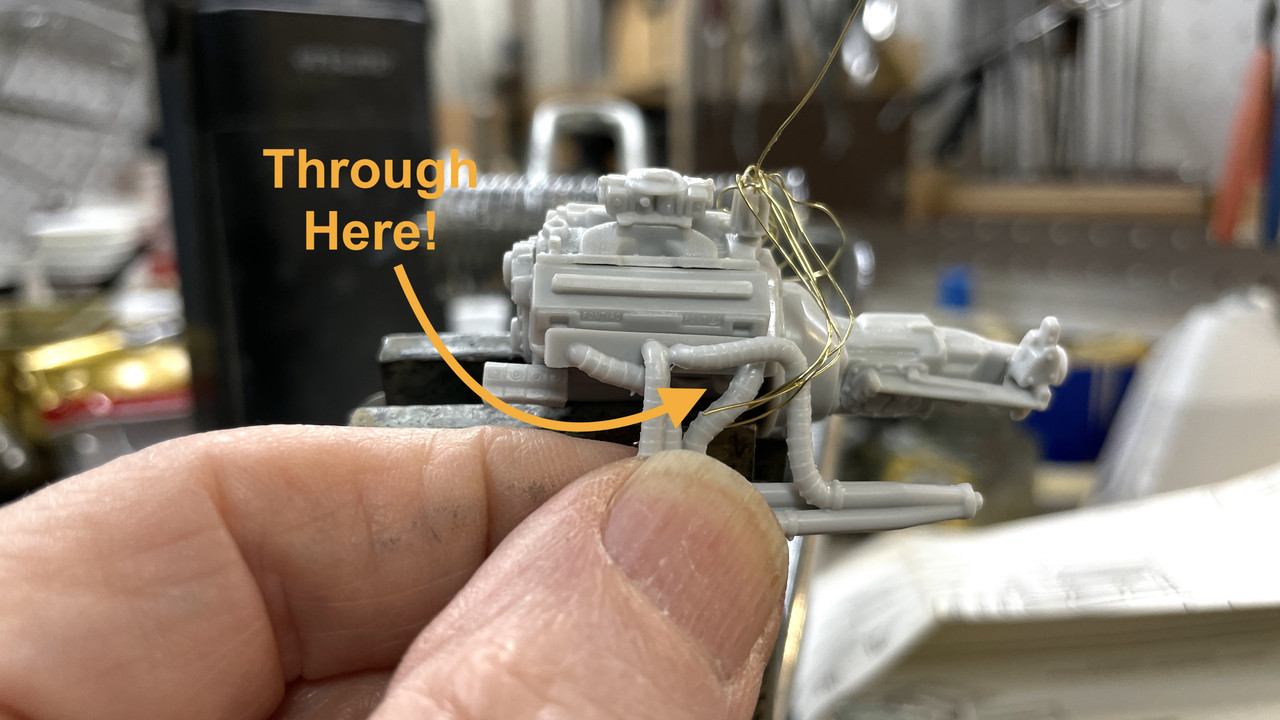 Leaving the engine aside I started building the chassis and roll cage. The entire assembly is gloss black so I'm assembling it all and will airbrush it as a complete assembly. I tested to make sure I could get the instrument panel and seat in place before doing this. Painting all this before assembly would just make a headache trying to get those tiny glue spots to fuse properly with paint nearby.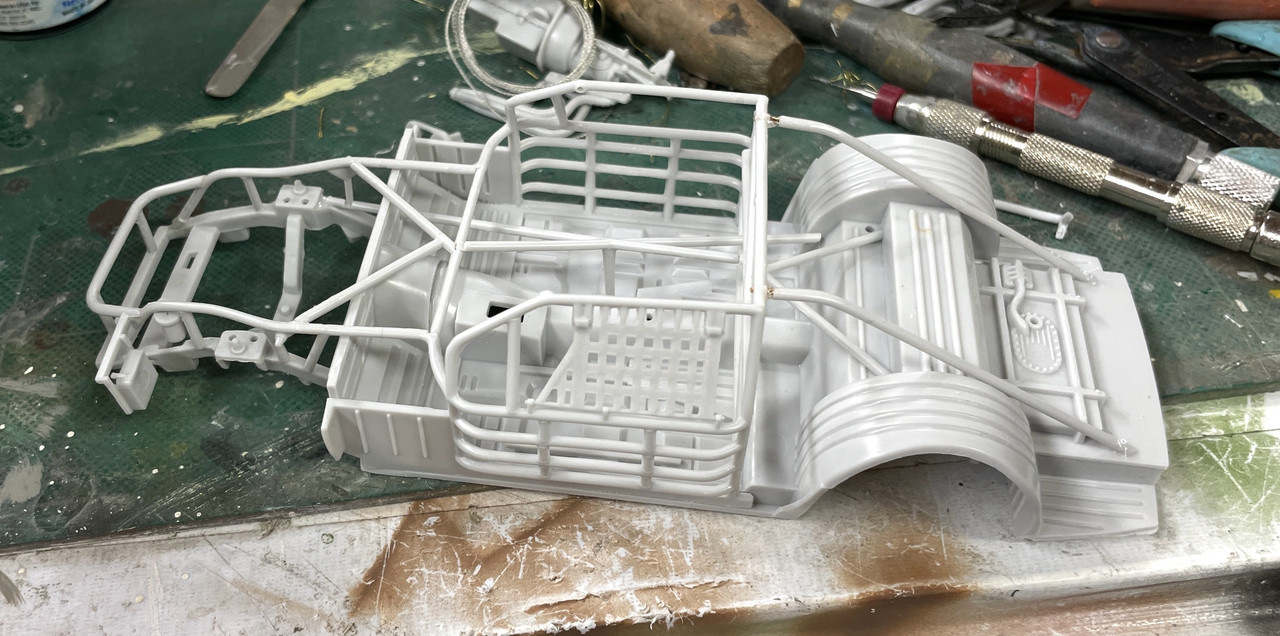 The rear angled members didn't reach their final location properly and required drilling, pinning and CA'ing to get them to work.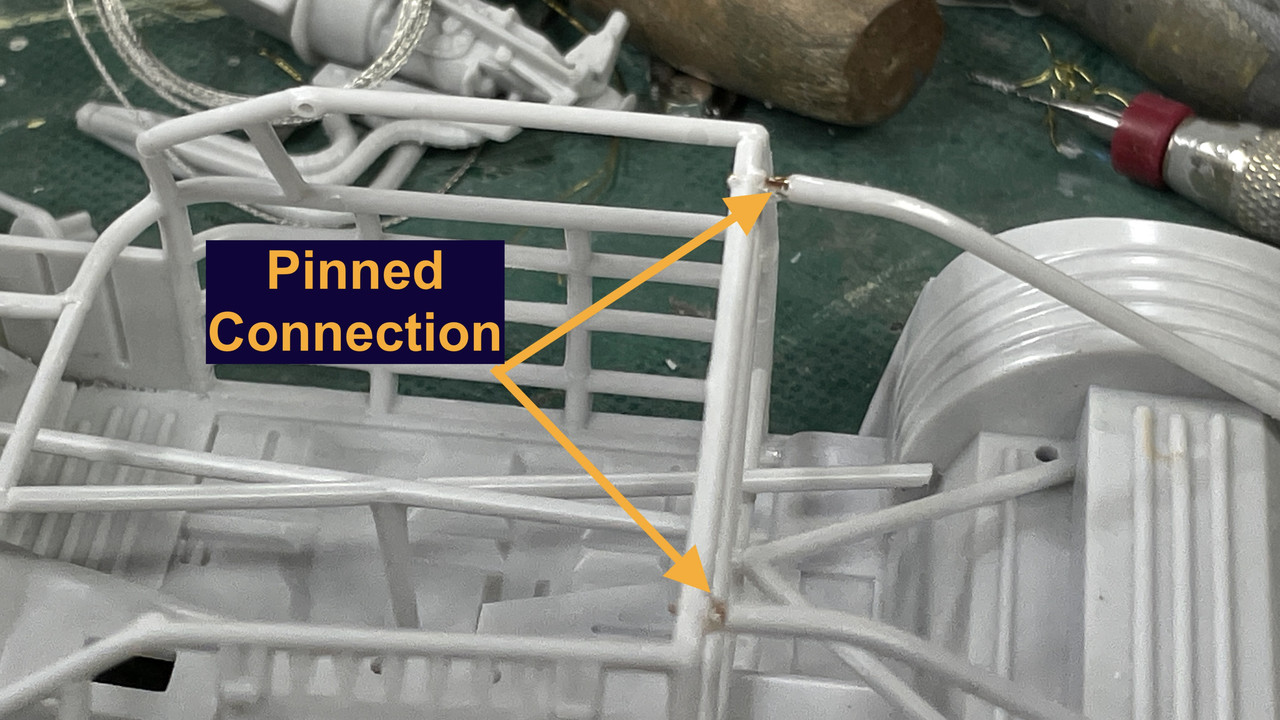 So stay tuned to this short, not so complicated build. On deck will be something a bit more challenging: The Takom AH-64D Apache Long-Bow.
Just completed for my railroad empire is a replica of a 159-year-old hardware store that's still functioning in Newtown, Bucks County, PA. I built it with help from the store owner and images gleaned from Google Earth. Flat surfaces are laser-cut 1/8" white acrylic cut for me by Twin Whistle Model and Sign Company. I produced all the 3D printed parts. All of this was drawn by me using SketchUp and CorelDraw.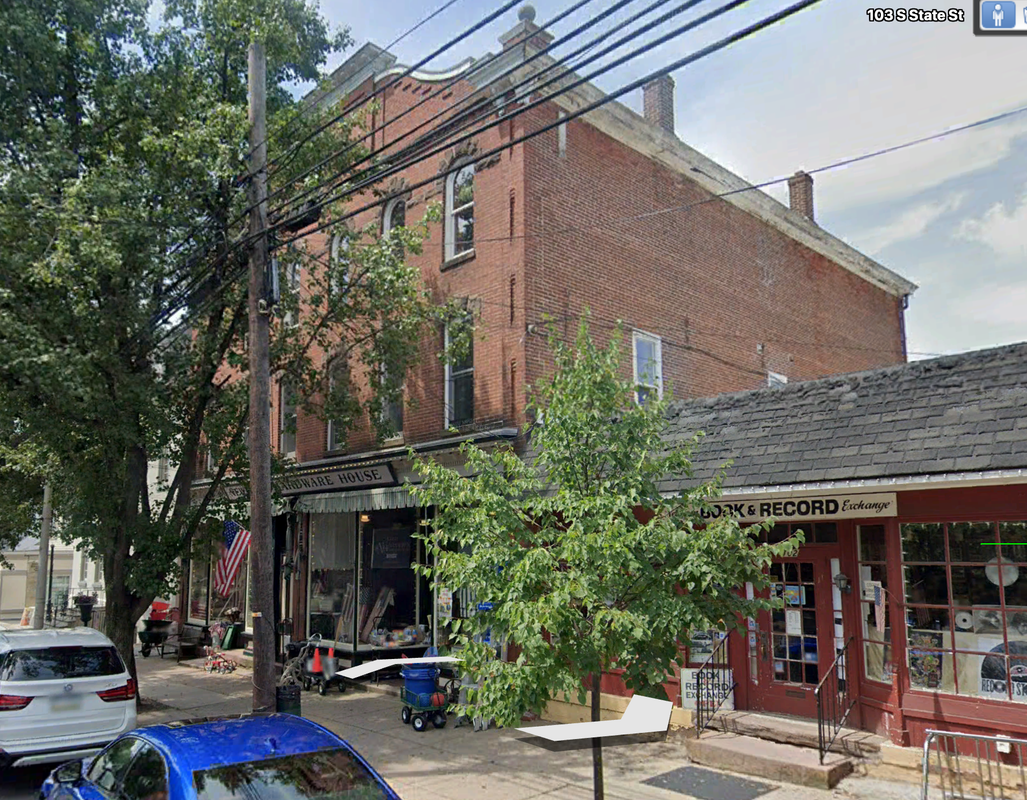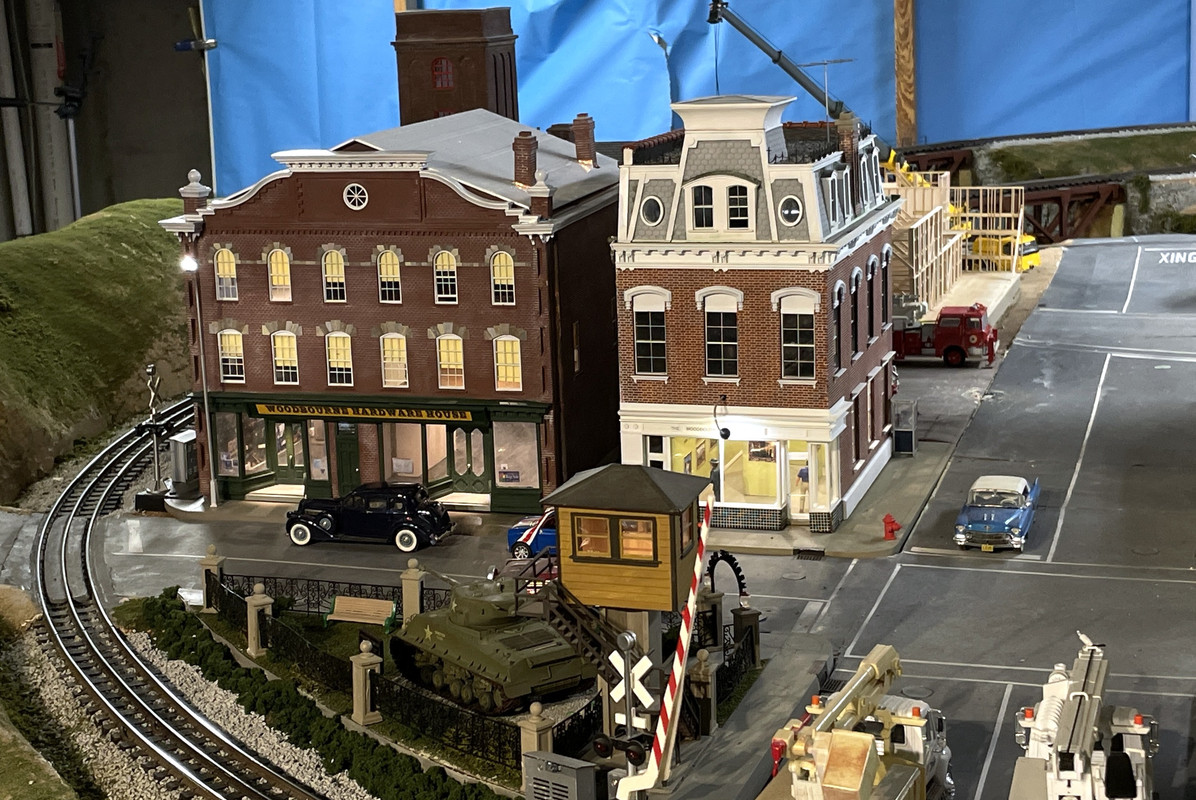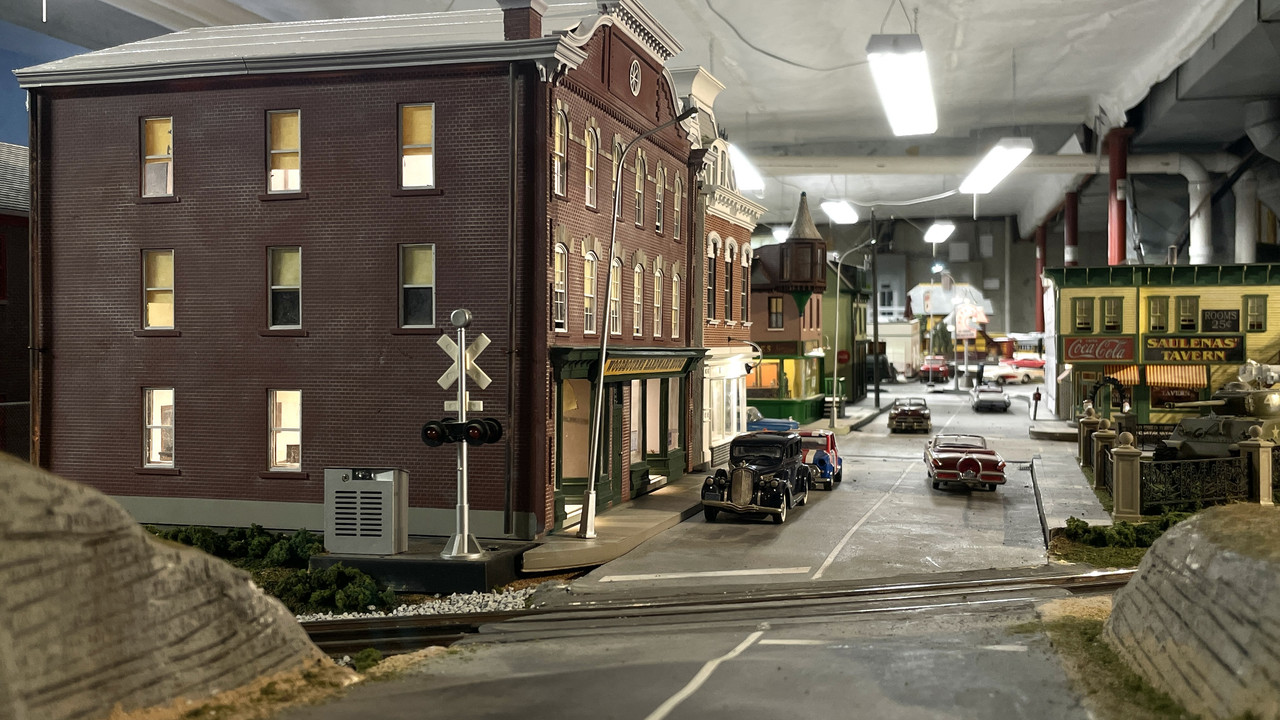 The real building has a very frail metal fire escape that would have been very difficult to model. I went with a scratch-built wooden stair.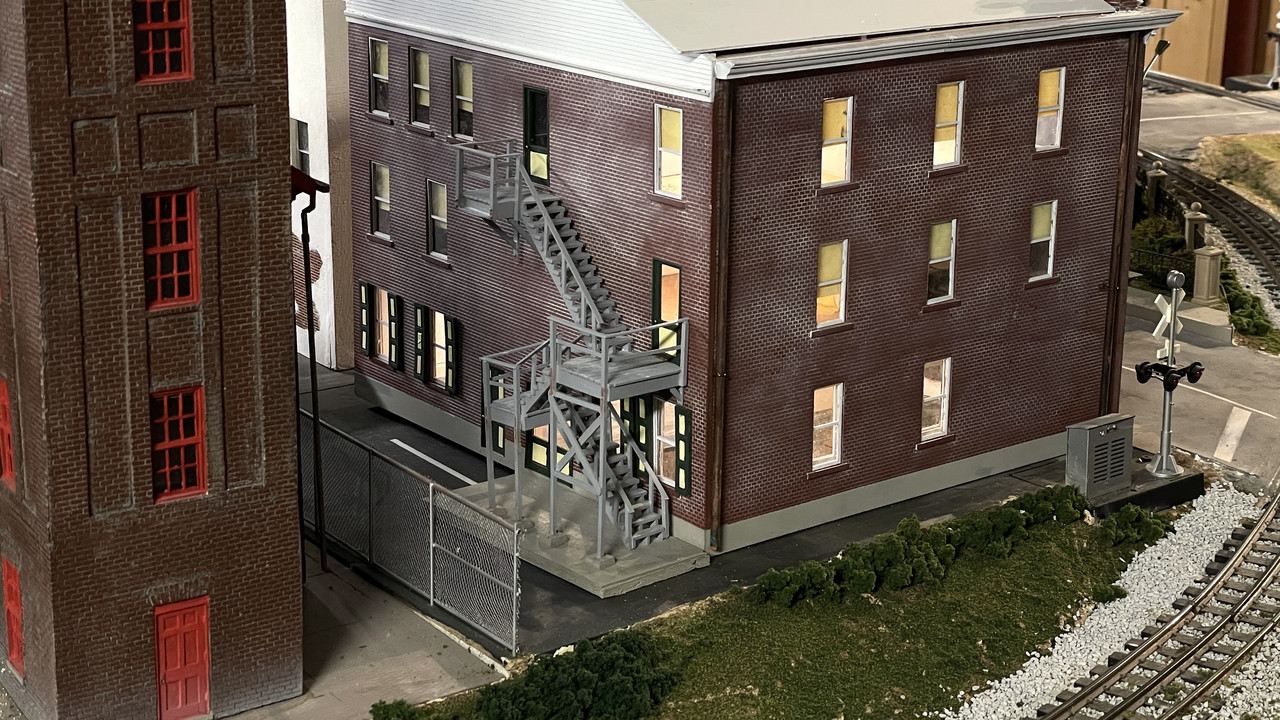 And lasly it's all lit.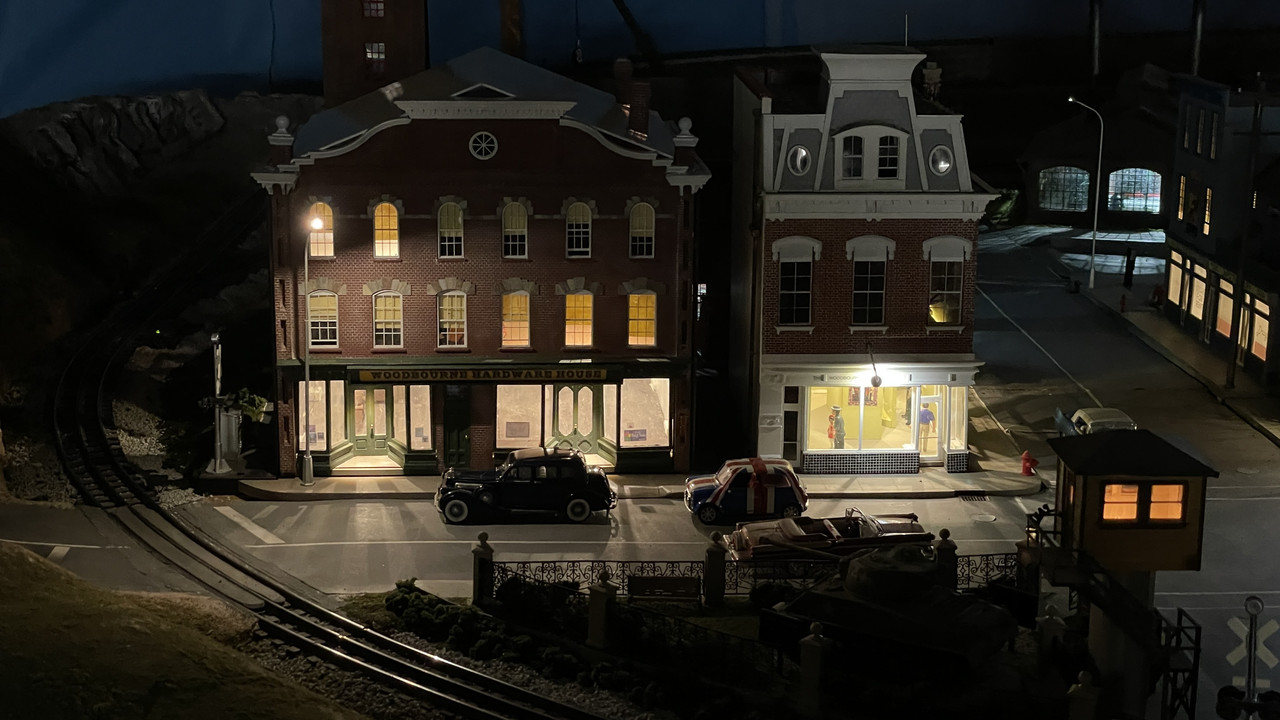 Missing is the interior detailing. I'm waiting on the owner to get me more pictures of the store on the left which is the main store. In the late 1800s, they opened up the wall and connected the two stores making a bigger hardware store.