Hi all
I've decided to challenge myself with a parallel build of the 3 kits of AMX 13 remaining in my stash.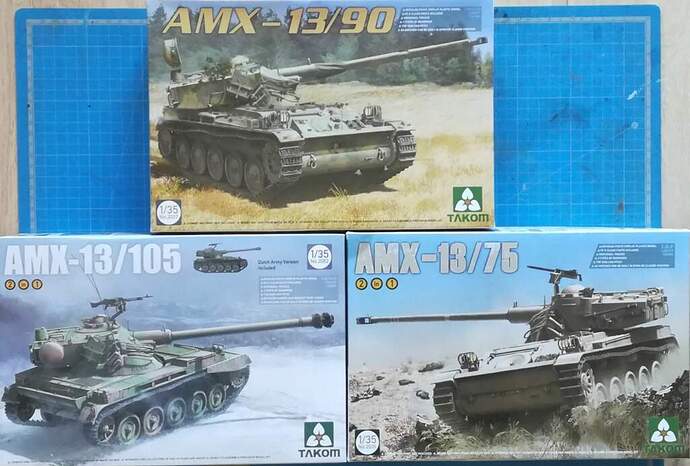 With a little help of useful documentation and personal pictures of course.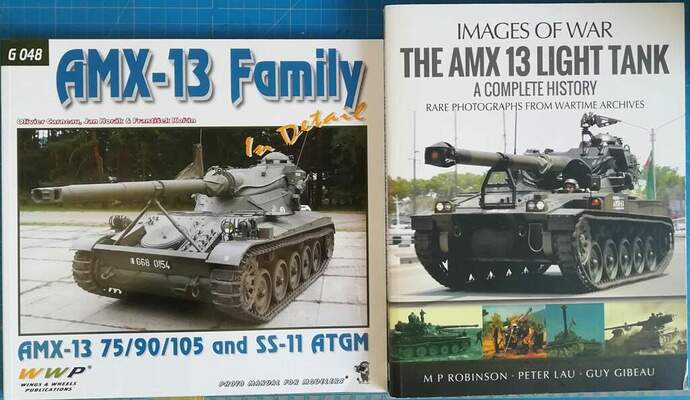 The IDF AMX 13 will be modified with the single headlights and the appropriate guards, the turret raiser, the rear deck grilles protections and the bolted roadwheels. In addition I won't use the front mudguard which means that I need to fill the various holes in the glacis.
The Dutch AMX 13 105 also need some to be upgraded with the numerous details omitted by Takom in particular on the gun mantlet…
The French AMX 13 90 hopefully will be out of the box. The only point of attention is the markings which are not correct. This should not be a big deal though.
Olivier