And on the 8th day a Man said: "Let there be F Scale"
And the man (many men & women actually) saw that it was good.
Just like some of us have now gotten used to the idea of On30 (O Scale Narrow Gauge running on more readily available HO Gauge track) someone else said hey ~ what if we consider G Gauge track to be a scale 36" gauge how big would the locomotives and cars have to be then?
About THIS BIG!: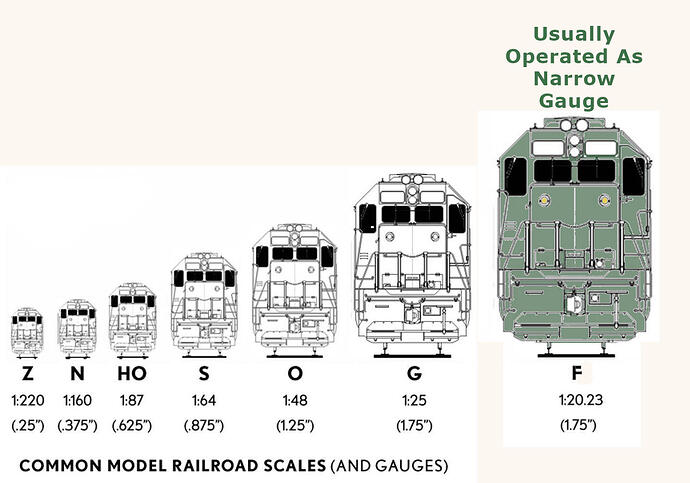 FYI ~ With the Steam Engines in this large scale you now also have your choice of electrically powered or actual live steam!