One of these days I'd like to see a pack howitzer on pack animals. Phillipines perhaps?
You can probably pull that with a UTV, so there… UTV = Modernized pack mule.
One nickname for the Roman Legionary was muli Mariani ("Marius's mules"), reputedly because the General Gaius Marius made his soldiers carry their own kit.
This (French Foreign) Legionnaire seems to have misunderstood…


Domesticated donkeys mated with Syrian Wild Ass males to produce fast but sterile mules to pull the battle carts for the Sumerians were probably one of the earliest examplles of hybridisation.


Donkeys and Mules continue to be military Assets:


Deutscher Sturmesel


Tactical Donkey


Special Forces Donkey


Heavy Support Mule


Misapplication of a donkey in a transport role


"Lions led by Donkeys"

Cheers,
M
Gun Tube
Lower gun cradle
Front Trail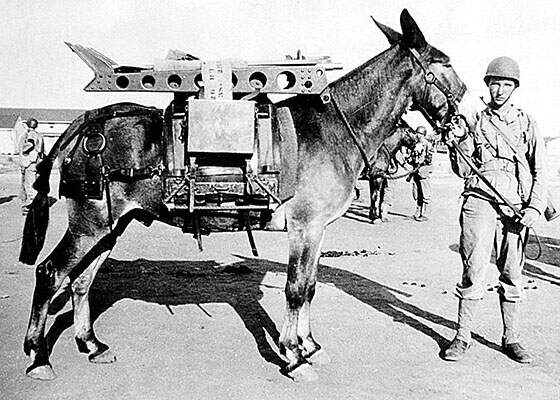 Rear Trail and Axle.
Breech and wheels (note, this is the very early version, before they replaced the wheels with inflatable ones).
Tamiya Livestock set Rick:
[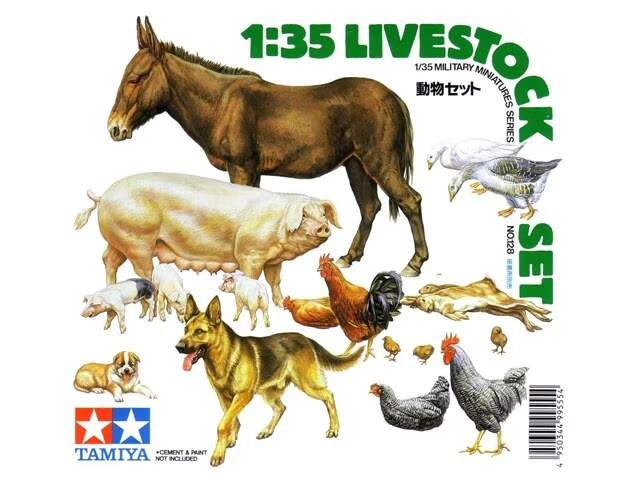 ]
Posts moved from the Armour in Ukraine crisis topic.
They will be moved as soon as the 502 Bad Gateway condition has ceased …
That mule on the third photo is veeeeeery nervous.
That horse with the recoilless rifle on its back isn't going to be very happy either!
Oh yah! Now i've got to build a model of the US pack howitzer on mules. Now to find some I:35 or 1:32 mules, and scrounge up another Bronco pack how, and scratch the pack saddles, and …
Speaking of Syrian asses…
My team's mission, among others, was to interdict foreign fighters and weapons making their way into Iraq's Ninewa province (Jazeera Desert) from Syria. We kept busy, but what do you do when trained mules or donkeys cross the border laden with weapons? They are led into Syria, loaded up, and surprisingly, are smart enough to start there way back home to Iraq. When we caught them, there was no one to "tactically question," no one to to turn onto his compatriots, no one to threaten with the Judge from Sulamaniya. (I can't use his nickname)
Just a pathetic, smelly, fly covered beast to set free after confiscating weapons.
And no, following them home was not an option.
Small GPS-tracker?
Let one get through with booby-trapped cargo?
When you need ammo, medical, signaling, light, distraction devices, and gear ASAP! The Tori Factory resin "Tactical Cat!"
Perhaps a "Battle and law enforcement animal campaign" should be proposed?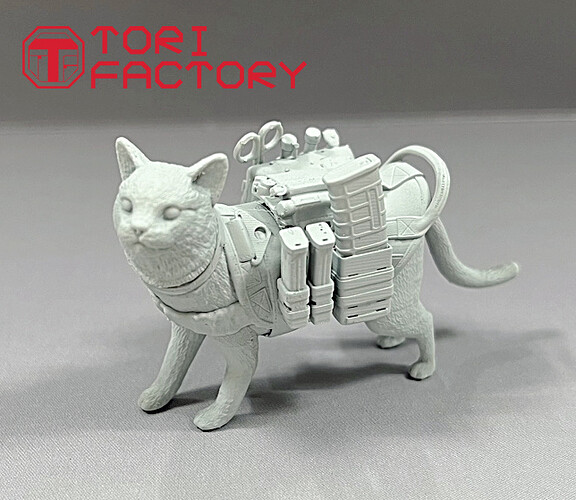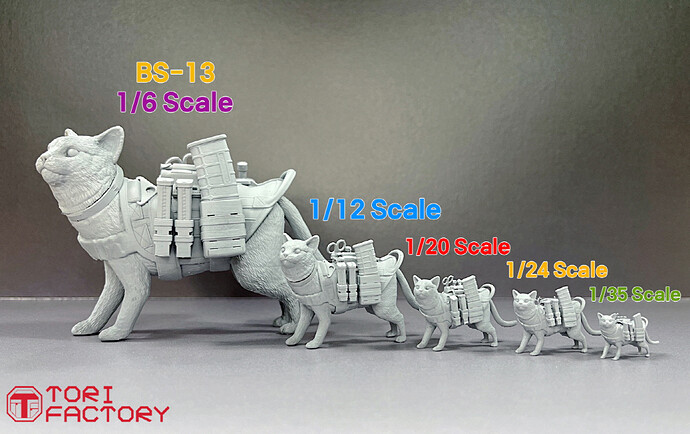 I like the tactical carrying handle. Makes it easier to "swing a dead cat"?
Where can one get one of these?