Here I show the construction of my Bismarck model from the Trumpeter brand in the scale 1:200.
The Pontos Detail Up Set "Advanced" is used for optimal detailing of the model. Various Veteran Models sets and all sorts of other aftermarket accessories do the rest.
Not to mention a bunch of styrene profiles for scratch building and the famous leftovers box.
I'm trying to create a model that shows the period from April 1941 to about 80% historically correct.
I worked on the model for almost two and a half years and it was finished in October last year.
I ended up here with you through a friend and will enter some pictures of the construction here during the days.
This is the start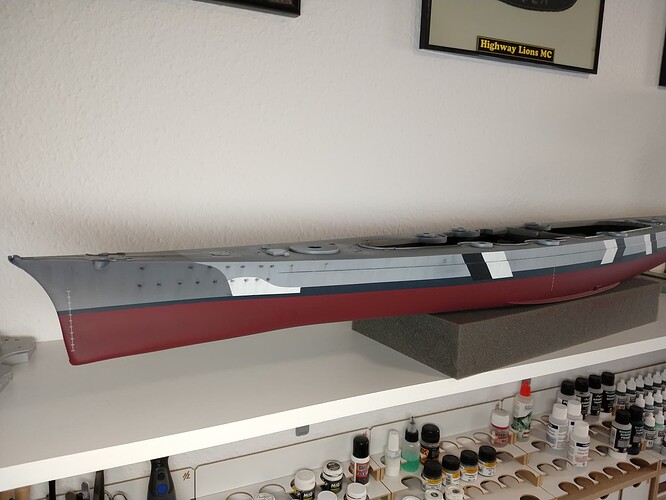 With the Pontos etched parts set, you have the best prerequisites for raising the level of detail.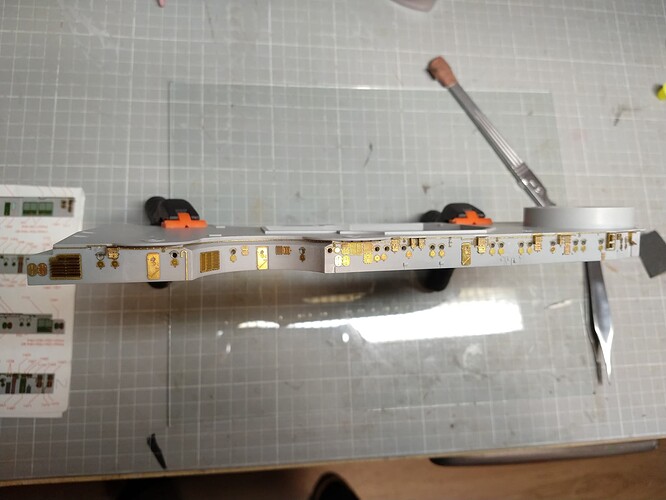 Before I go any further, a question.
Are pictures of swastikas allowed here in the forum? The next picture would be the aircraft identification on the bow.