Very very great paint work…
just surprised you were so rough with that cart, you even broke a wheel…
Lovely aged look to the cart Erik. Base is really coming together now and that house is magnificent
Thanks guys! Well, you guys know the history of the of this build and the wagon. But the viewers on a model contest just look at it in 10 seconds. Therefore a broken wheel is a super fast way of telling: THIS WAGON IS OUT OF ORDER

You know, let the viewers understand the message directly, in my "new artistic way of storytelling" I will work much more with this.
Anyway, such old wagon makes me want to build a historical diorama with Swedish "Karoliner". Well another day……
Cheers
PS I will do some more detail work on the wagon.
Filling up boys!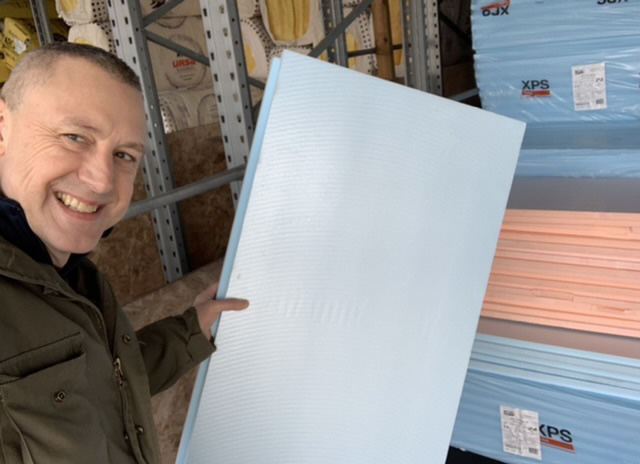 I suppose you get the VIP treatment every time you go, and there is a sign hanging above it "Eriks corner"
I will have my own brand soon
Listen up! You take the left flank and I go to the right….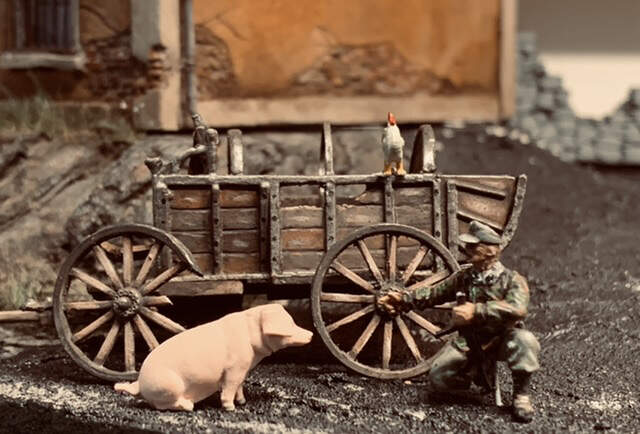 Hoink, hoink
Ahhh the famous Waffen Attack hog
This one is even better
Member of the famed SchweinKopf division no doubt.
Sorry…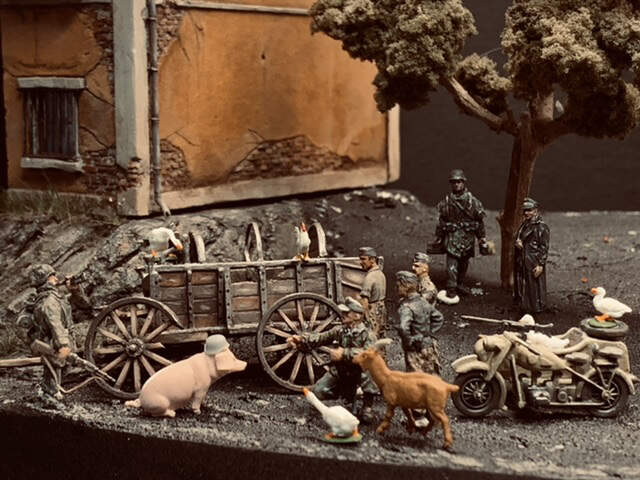 Nothing wrong with a touch of humour…
That is not a touch of humour… that is a lesson in instant diobuilding
Ah … Oberscharführer Dr Doolittle and his animal Recce troop
Clearly troops from SS Panzergrenadier Division Goatz von Farmyarden

Hi, today I tested to make roof tiles in 1/72 out of metal. I used the packaging for tomato purée.
I made a small test piece. It looks like this:
Cheers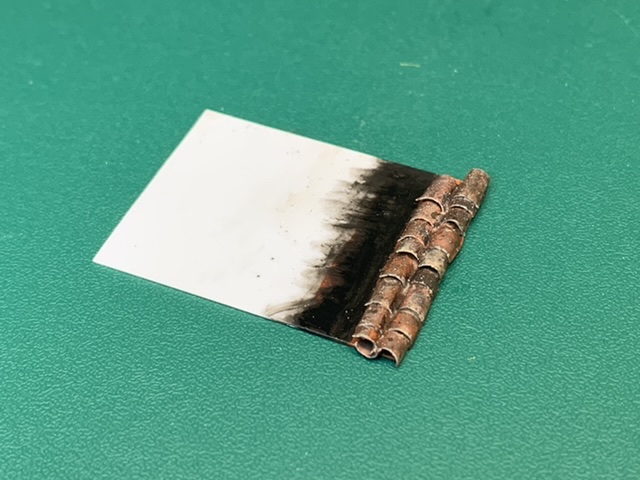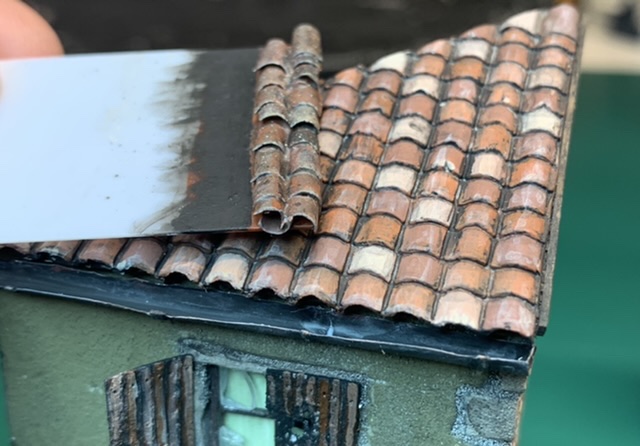 That is so clever and thinking out the box… I would not of thought of that in a million years… And it looks very very good