If you want to make the U.S. Army M56 Self Propelled anti tank gun, as far as I can tell, forgive me if one comes out in the meantime, The old Revell 1/40th is the only game in town, It would be quite something for this to come out in 1/35th by one of the modern kit makers, till then…


of course, they are becoming rare and harder to find, and due to the law of supply and demand, they are going for silly money for such an old and, by todays standards, basic kit. if you can find one unstarted mint and boxed, you would be rather rash to make it. But there is an alternative, yes the made up one's from the 1960's. as I have done. This is what I'm working with.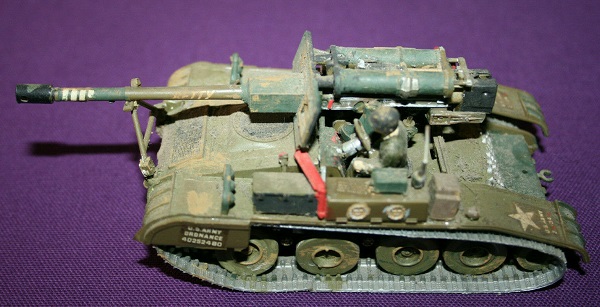 I'm quite sure some watching are thinking "what the…"! bear with
me, anyone who's watched the barn find to show stopper classic car rebuilds on Telly will know, well sort of, turning a silk purse out of a sows ear takes time, and understanding.