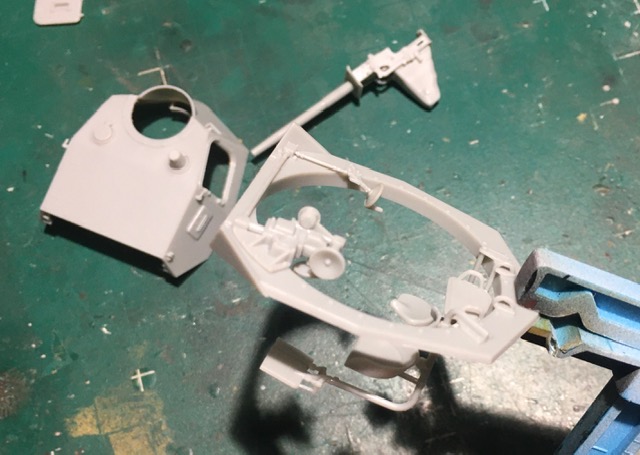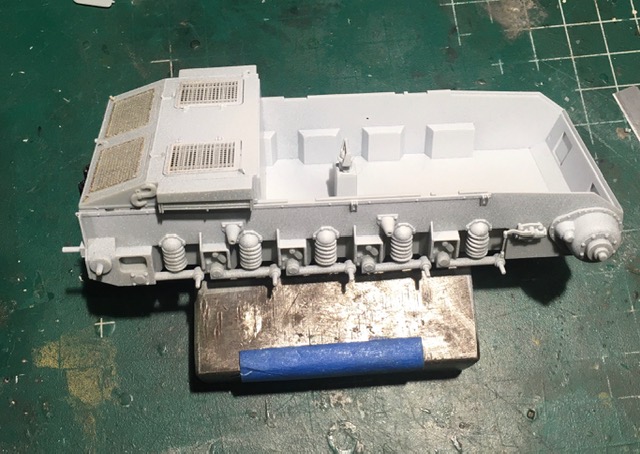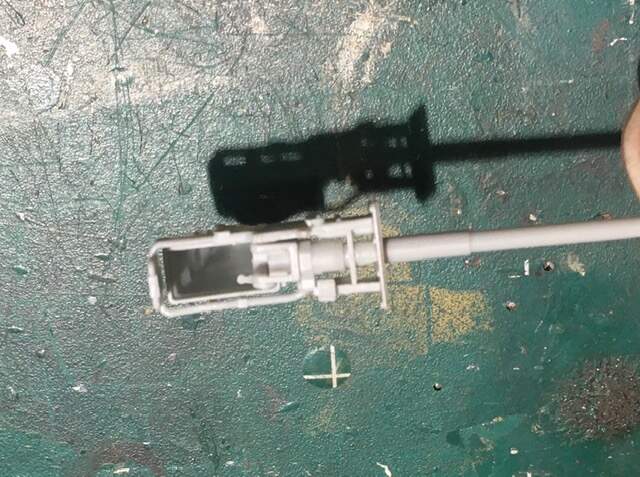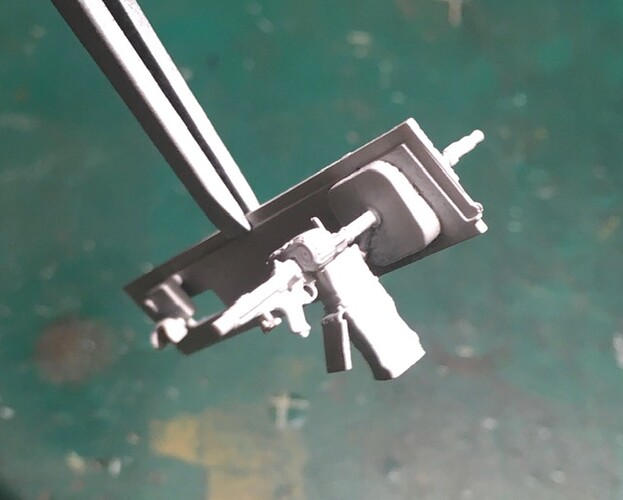 So, i started this kit for the Bronco campaign earlier this year. Due to going back to work, i didn't progress much and i did not finish the campaign.
I usually stop by Armorama everyday and check out everyone's work and to use said work to get me motivated. And because of that, i started working on the kit again over the past week.
As i have mainly built Tamiya and dragon kits in the past 25 odd years, i have started to build manufacturers other then those two. I built my first Academy kit this year and my second Trumpeter kit also this year. Now it's Bronco's turn.
I have always heard Bronco had some tiny and fragile parts, and this kit does have it's share. The hull and suspension wasn't too bad, but the mg34 in the front plate had me cussing big time ( sorry for crap photo)
The main gun also is a multi part assembly with some parts with barely any room for the glue, though the MG-34 is worse. And to add to the nightmare, i need to build 2 more MG-34s for the coaxial mount. I am not looking forward to it.
The seating in the turret, again a multipart affair with horrible attachment points with little room for glue. I considered skipping alot of the turret interior detail, but i was able to convince myself to go forward. I had to glue one piece and wait An hour before adding more to that piece. It didn't matter if i used extra thin Tamiya, Orange cap Tamiya or solvaset. This plastic takes awhile to bond to itself.
Let's see what tomorrow brings .