I kinda got sidetracked when I left for Wisconsin, what with the aged cheddar and the New Glaris. Plus I keep getting distracted by the next shiny object. Hopefully I can stay focused and get this back on track for you guys. As a refresher, here's a link to the old thread:
For any Noobs out there, the Panda kit leaves much to be desired, being based upon a prototype.
So, it's time to replace and add several of those large washers on the turret.
Here's what it should look like:
You'll see that the turret lacks many of these washers, and a few are in the wrong location and need to be moved. If I had the patience, I'd remove all of them. The added ones look better than the cast on ones. Due to drafting (a necessary evil with injection molded kits) the washer detail is rather soft on the kit. The washers I add are all very crisp, provided you don't go crazy with liquid cement.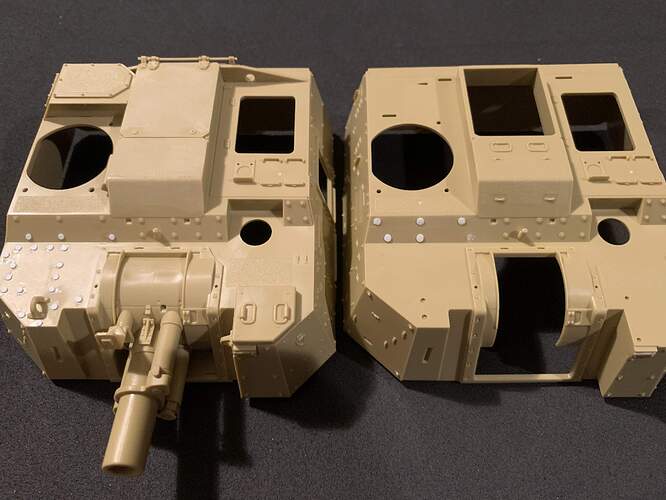 There are a few ways you can add these - I've shown two above. On the right hand turret, I cut stubs of Evergreen rod fairly thin, and cemented them in place. If you have a steady hand, you can file them all down pretty evenly. For the photo, I didn't have any rod of small enough diameter, but you get the point. It works well enough,
For the turret on the left, I just punched out an assload of small disks and cemented them in place. Easy cheesy. Add some bolt detail and D U N done son.
I used this size, cut from .010 styrene strip: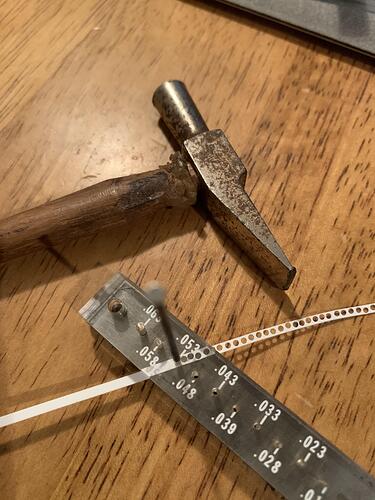 That should keep you busy for a while if any of you are still following along,