I'm starting something new while waiting for Andys Tiger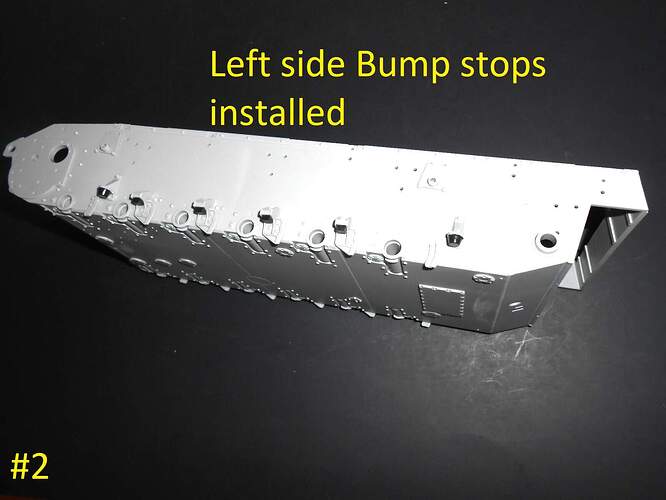 https://forums.kitmaker.net/uploads/default/original/3X/9/9/994de0fa3aa5e49c24079b695ab8f07eb5de6141.jpeg
Very cool, I luv the PzIII Early J, Early L even M and N's
Will be keeping an eye on this, can't wait to see another great work!
They'll keep coming as long as I keep hearing from youall.
That's why I stopped before , It felt to me like nobody cared.
Doing this takes a lot of my time, and I'm not shure howmuch I have left.
March 4 will be my 76th. birthday. No one in my family has ever lived past 73 I must be adopted Ha Ha
Regards
Donald
OK,here's some more I just finished.
I like to keep the Sprockets and Wheels removable for painting.
Here's how I did it.

I'm finished for today
Donald
In my family the men do not go older then early 30 years,I am nearly 50,so there is still enough time for you…Great work so far,can't wait to see you start painting.I'm building the Trumpeter Jagdpanther in this scale and the building part is the easy part for me.The problems come with painting and weathering,I am still fighting with my Airbrush.I hope,my english-writing is okay,greetings from Germany,Marco
Not to toot my own horn , but if you look down the list a little I did a build on that kit.
some of that might be useful to you.
Donald
Donald, a lot of us out here care and really enjoy following your 1/16 scale build logs. You're a good modeler and you're building kits that many of us have in out stash, so along with the entertainment value comes the wisdom you convey as to things to watch out for during the build. I might just usually hit "Likes" but I enjoy each installment along your journey. It's a thrill to watch these big models come together, thanks for taking us along for the ride.
So long as you are having fun, you should do this.
Nice work, thanks for posting.
Did you do the Das Werk 1/16 Pz III?
If so, how does this kit stand up to the Das Werk version?
Thanks again
Scalemates says this a rebox of a 2020 Trumpeter mold, if that helps.
No. I did this same kit as the M version with schuzen and wading muffler , I didn't take any construction Pics. of it for I wasn't planning on posting anymore. I do have finished pics of it which I'll post with this build at the finish if you all are interested.
The main reason I purchased this kit was to get the wading muffler to use on a Stug III from daswerk that I got at a good price.
Regards
Donald
I have seen your building of the trumpeter jagdpanther,really enjoyed it.I was short before buy the Zimmerit,your information saved some money.There is a Set from Atak for the trumpeter model coming soon
Glad you enjoyed it.
I built it as a take-apart model so the roof could be removed , then the upper hull , that's why I didn't used the Schutzen on it
Regards
Donald
At the kit I use,the upper hull is a clear part,I think I do it like you,it would be sad,if all the work is not to see forever,but with the clear upper hull it would,nt look so good,I think
making the upper hull clear was just a gimick gluing it would leave g visible glue spots and not look real.
In my opinion it's better to zimmerit and paint it. You could always just make the roof removable , it fits really tight and when in place not noticable from being glued in.
My most important advice would be to fill and sand all the mounting holes in the sponson decking , they are from when the lower hull was in the regular Panther kit and are not used in the Jagdpanther.
Regards
Donald