Glad you like it, I'm trying.
Have the Ammo racks cleaned up with the small parts installed and everything painted white.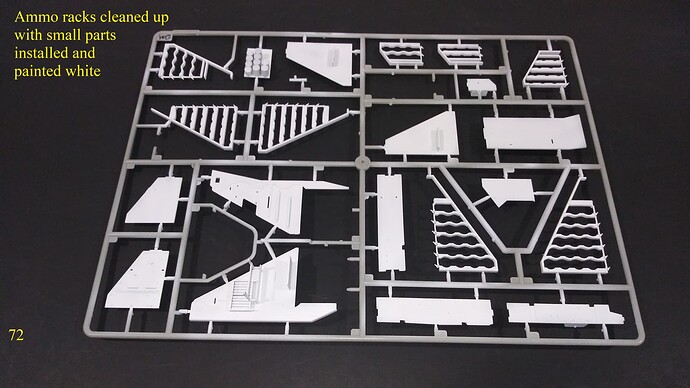 Working on the AMMO next.
Ammo is looking great, it will add a lot of "character" to the interior.
Have the AMMO installed , You have to start at the firewall and work your way forward.

Working on the radios next.
The instructions have you install the box in Pic 78 earlier, don't
The frame WG20 must be installed first then the box up against it
The last batch of images (ammo racks) look damn near 1:1 scale in detail. A light wash is really going to bring the detail to view.
Have the Radios installed , didn't fit realy good . I had to trim the bottom radio mounts to get it in. I have a lot of questions on the layout of the ammo and other fixtures.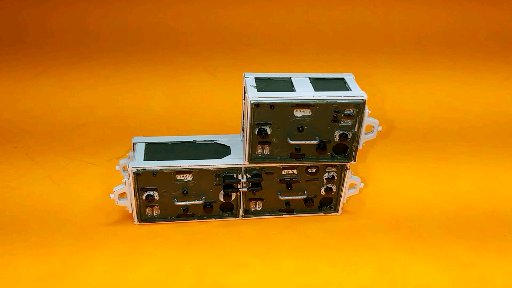 Have the Driver controlls installed , man were they tricky.
To get them in I had to trim off most of the end pins and cut the shaft in half to get it installed. The shaft is way too long. It looks a little screwy to me , and I don't see how they could drive this thing .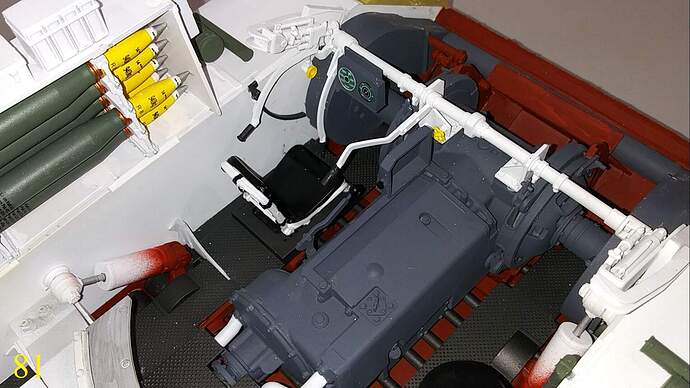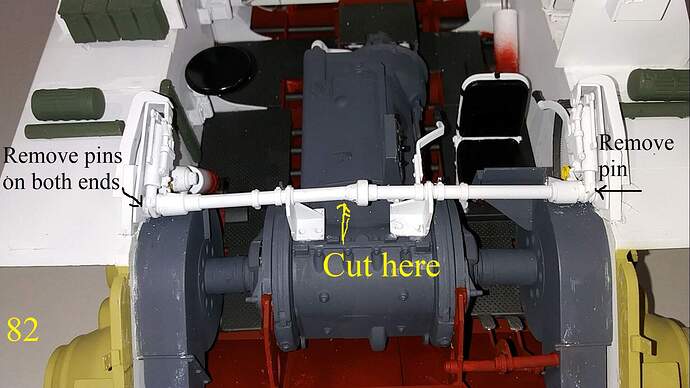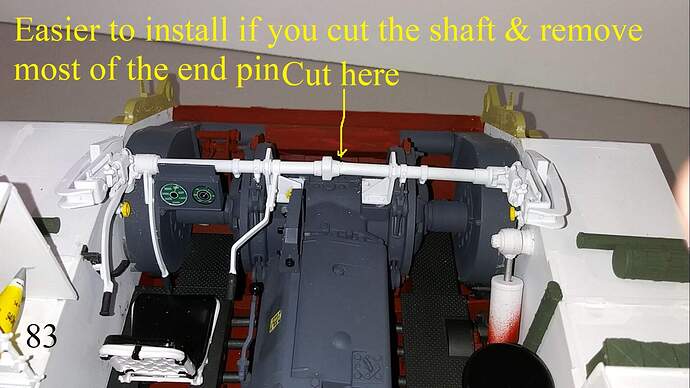 it does look an odd set up with the tillers, but really just a different technique to steering with how they are set up. Not sure if they would pull up or push down to steer ?
And with that very nice ammo installed it is looking very very good on the inside now.