This will deal with the building of HobbyBoss`MAN dump truck kit. I identified some flaws after checking the sprues.

Look forward to seeing your progress.
First a "nasty" surprise. Massive knockout marks on the dumpbody.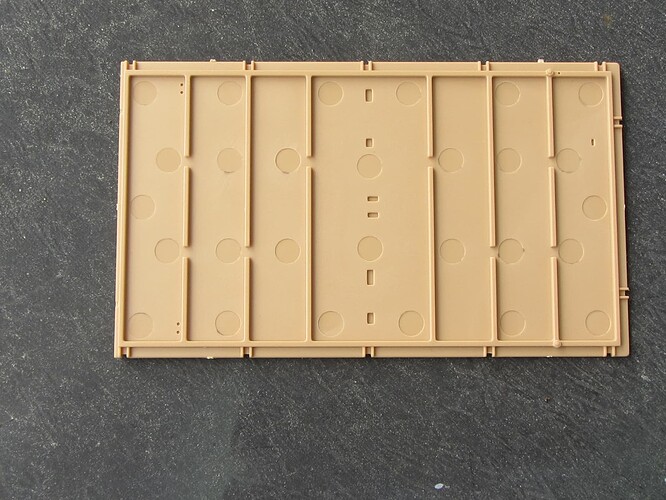 Will require a filling and sanding "orgy"
First major correction. While building the frame the "Black Hole under my Bench" (BHumB) aka Carpet Monster sucked in the rear cross member.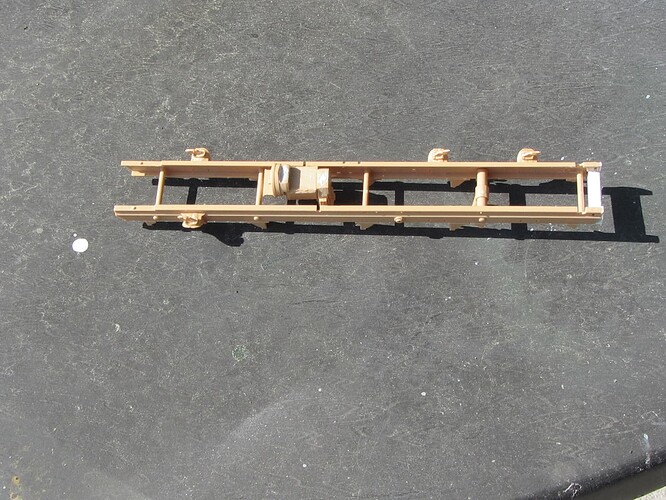 After checking my files I found out that the rear end of the frame is different between dumper and cargo version. But a new part was quickly build. Compared with the 5 ton truck, HB made some improvements to the frame. Now going to the axle assemblies.
Potential load options

Panzerkekse
Hohlplattenbrücke
Medium Grider Bridge
I noticed that HB forgot to add the pioneer tools, but this should be easy to correct.
Interesting combo.
MAN 15t UTF truck, 7t dumper with trailer and wheeled loader.
For those massive knockouts, I would be more inclined to use Evergreen Clear .005" sheet. Cut to fit the rectangles, and ultra thin, it shouldn't effect the fit of parts that attach underneath much. By using the clear, you can also see where the locator holes are for those parts that fit underneath and cut open the locations where needed.
Since it´s an engineer truck, the sanding can be covered with a good amount of dirt.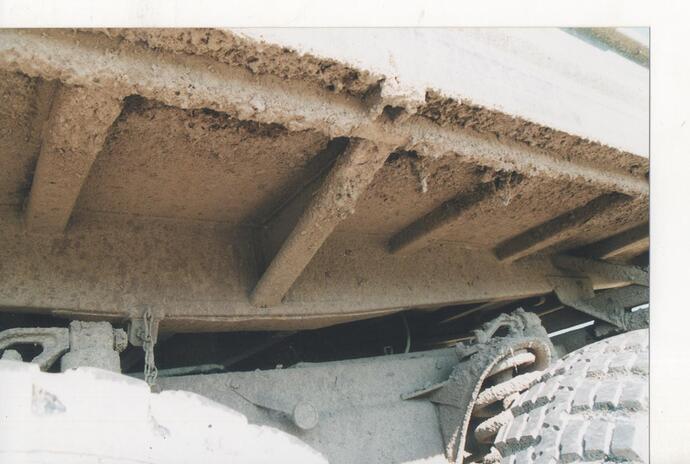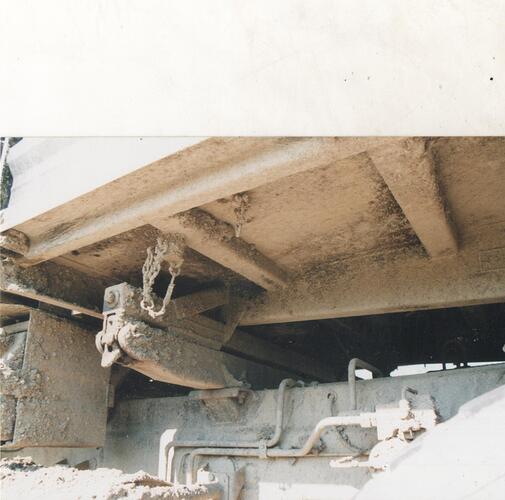 THAT´s weathring!
Just found out that the kit misses the hydraulic reservoir. It will take some time to get informations on this.
Axles installed

Corrections on the rear crossmember complete
This old RoG Easy Kit Liebherr loader may go with the dumper
Some small errors in the cab
Sure seems to be racking up the errors. Nothing horrible yet, hydraulic reservoir information pending. Your build it looking good.
That's a great idea. I was wondering if there was a self leveling thin filler, and just pour enough to fill all of them at once??
THIS is why I love modeling Armor. "Just put dirt on it" doesn't work when you screw up a panel line on an aircraft wing.
After a friend gave me the required pics, I used the sunday morning to make the reservoir.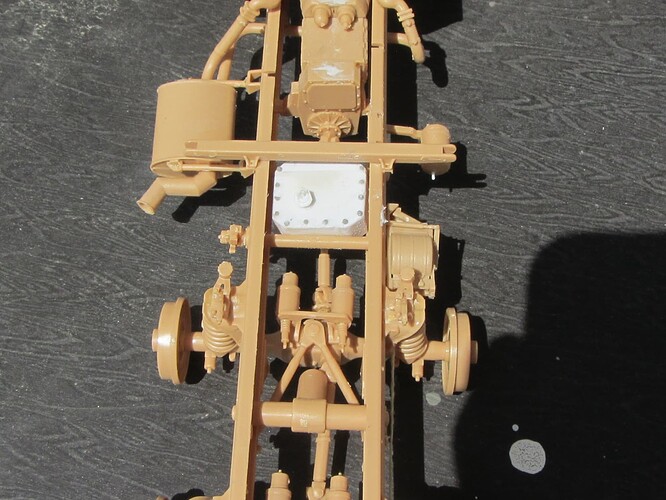 The FUN part will be laying all the hydraulic lines. That what I like about our military designs. "What can be done complex, will be done complex"
So improvemernts on the cab:
Interior light and A/C nozzle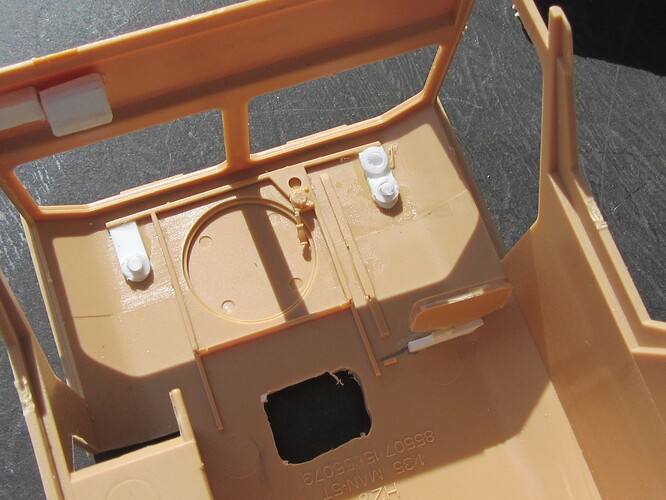 First Aid Kit and Windshield washer reservoir
Separate drivers headrest.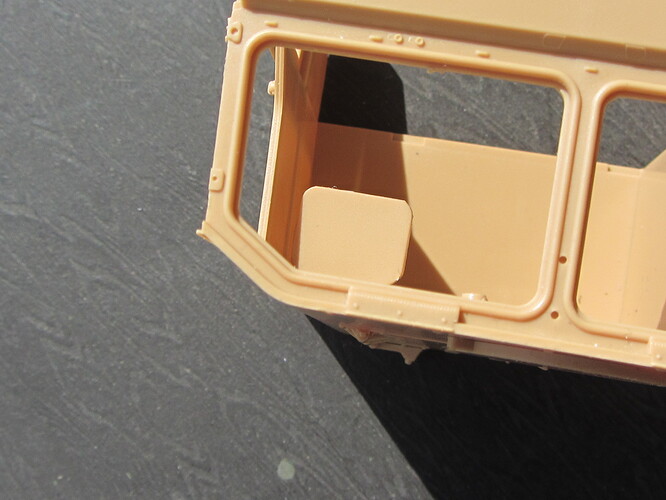 HB could have been a better job here. PE safety belts from Eduard will added later.
Minor progress on the interior

Added seatbelts from Eduard plus a scratch-build parking brake.
Dashoard with decals. The colored lamps are from RoG kit, way better than HB decals.