Howdy folks.
Recently, I asked on this forum for help sourcing some British markings for the above titled aircraft. In very short order, I was contacted by Panzer_modeler saying he had some I could have if I wanted. I was quite grateful and readily accepted. His only condition (if one could call it that) was he requested I do a post about the project. I agreed, post haste! Thanks again for the decals, my friend!
I also have to give credit where credit is due and acknowlege HGBARNES, a friend for some time now, that gave me an additional "push" to do a build log of sorts. So, here we go!
First, the kit. The Hasegawa 1/48 F6F-3 Hellcat, kit number JT34. The kit was given to me by one Eric Davenport. This will be my first ever Hasegawa kit in almost fifty years of off and on model building.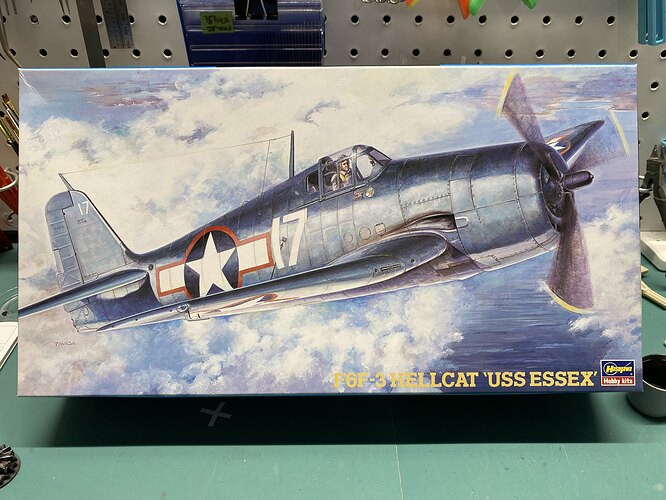 My plan is to build it straight from the box with no aftermarket or additions. I'll be using my usual materials and supplies which include various acrylics for brush painting, Tamiya acrylics for some of the airbrush work, Tamiya Extra Thin and Testors Model Master Liquid cements, Ammo by MIG black CA glue where needed and Badger Stynylrez primers (which include Ammo One Shot). My one deviation from my usual preferred airbrush paint, the Tamiya acrylic line, will be the use of Mr. Hobby Aqueous acrylics for the three main fuselage colors. This will be my first time using them, so I'm looking forward to seeing how they work out.
So, there is the first post to this build series. Stay tuned for the next installment, coming to a forum near you!