Hi,
The diorama police will arrest me for starting too many works! I just say: try to get me

For a couple of weeks now, I have worked with 2-3 projects in 1/72. I really love that scale, but after a while I need to do something in 1/35 because of the lack/difficulties of many details in 1/72.
So, what to do? A speedy quick fix! I have decided to finish this one in 4 weeks.
I started yesterday…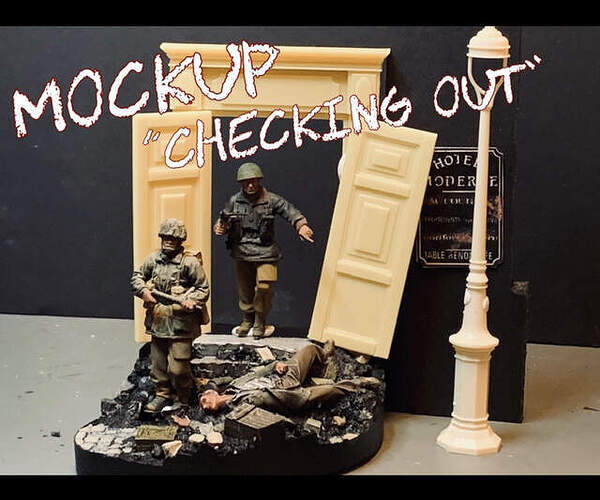 Scenario: Somewhere in France after D-Day. A group of British paras have barricaded themselves in Hotel Moderne in a village. The Germans have attacked the hotel for a couple of hours. The building is badly damaged but still intact after the fighting. Reinforcements arrived and the Germans are all killed. The group defending the building is therefore "checking out" of the hotel.
I would like some help for the title.
As you know my English is crap. I want to name it "The Checkout", is that okay in English?
Anyway, I use a vignette base made by Verlinden, but I only use the base, not the figures or ruin. I will make a building my self that is a little bigger than Verlindens original. I also expand the base a little to match the new building.
The base: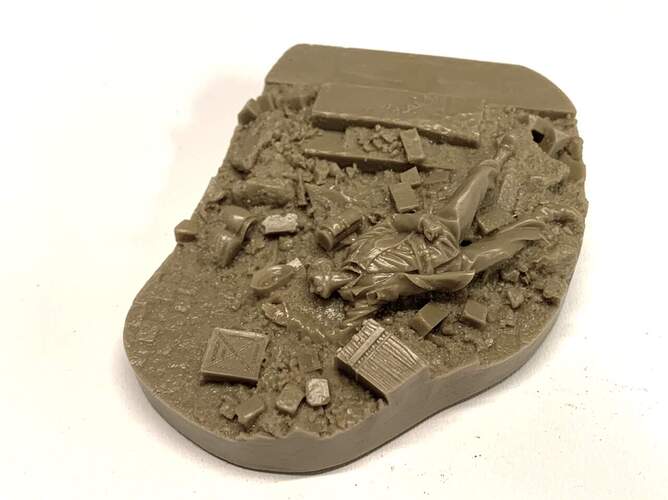 First set up from yesterday:
(I started to build and paint the two figures a couple of years ago)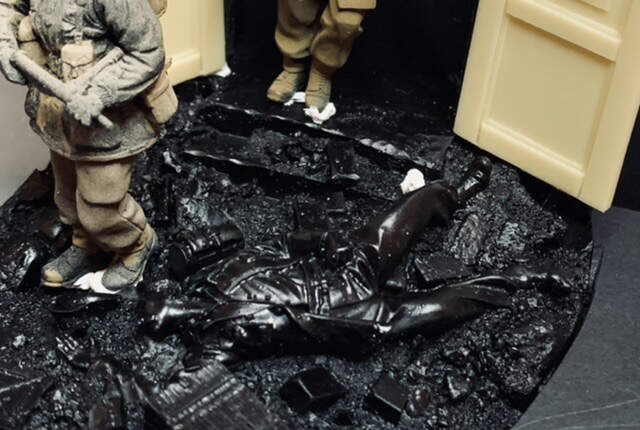 Today I did some painting on the dead German and the ground. Added some flesh to the paras. Nothing is ready! The German soldier will have camouflage pattern on the trousers.
I will probably use some Verlinden parts for the hotel, I will add a lot of bullet holes etc. The rest of the building I do myself.
I will make a background, it means that the door opening will have a black background ca 20 mm behinds it. A viewer will not be able to see straight through the door. (Extra detail for viewers on a model show).
More to come, over and out. /Erik