Herewith I present my next modelling project-a DAK Windwagen.
The DAK "wind wagon" combined an Argus AS-10 engine mounting a shortened propeller(courtesy of Fieseler Fi 156 Storch maintenance spares) with an early Bedford MWD(courtesy of the British Army).Its sole purpose was to produce the dust clouds, that were usually raised by an armored column moving through the desert.
I first read about these German field modifications in Paul Carrel's "Foxes of the Desert" book, in the chapter dedicated to Operation Crusader preparation. There(I have the Russian translation of the book, so cannot give exact page) Carrel says:
"…The arguments lasted long.
Could the plan, obtained by the Intelligence, be trusted, or was it yet another attempt of the Old Desert Fox to fool them all again?
Did it not happen before, that he sent maintenance troops on trucks with airplane engines mounted, to raise desert dust and mimic panzer attack at a certain location, while his actual panzer force was moving to attack in another direction?!?.."
Then in December 2019 a picture was posted in the AHF: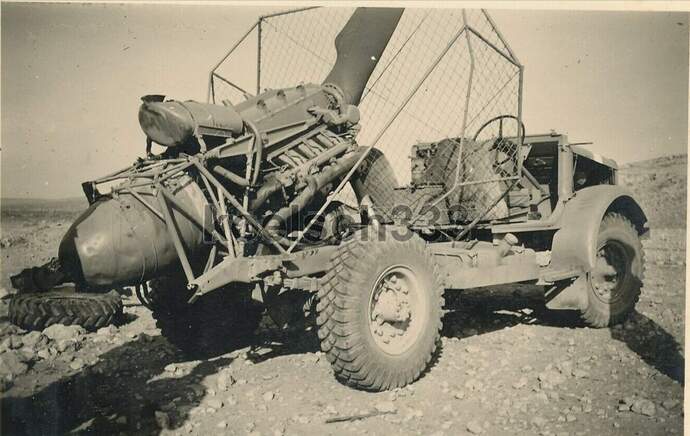 It showed a truck with an airplane engine mounted.
A true Windwagen-said Ilian Filipov.
A love of first sight- I said to myself.
In mid-December 2019 I went with a bunch of fellow modellers to Belgrade's Modelling Contest and Ilian was among them.
There over dinner-and rakia- we discussed the Windwagen.
He said he has seen no other pictures of the Windwagen(sad news for me, for he has a huge collection of pictures) and there are no other 1/35 kits of Bedford MWD's, besides Resicast's resin ones(another sad news due to pricing).
I saw a dream project slowly dying…
Then a week later Simon King announced Gecko Models will issue a styrene Bedford MWD in 1/35!!!
My Windwagen juices came back again.
I bought Hobby Boss's 1/35 Fieseler 156 Storch kit to donor the engine and the propeller. Found Manuals for Fi 156 to see how the engine attaches to the airframe. Searched for the right type of air tank.
And all this time waited for the MWD to become available…
Then in one of the COVID lockdown breaks, I was given the Argus AS-10 engine sprue from Eduard's 1/32 Me-108 Taifun by a modelling buddy of mine, together with the right Luftwaffe air tank.
I couldn't resist and built it(less some parts):

while also noting all the features that are omitted, but are pretty visible when the engine is mounted bare.
And then waited and waited for the MWD to show up at my doorstep.
Planned for Christmas, the miracle finally happened on Orthodox Easter(last Saturday):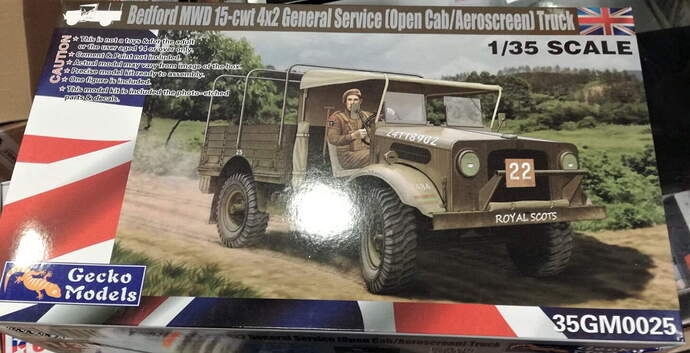 So I finally have all the ingredients(incl. enough -I hope-Plastruct styrene rods) to build this Rommel Funny.
Will start with MWD's frame,
Cheers,
Angel