Hi all. Here is the new project. Das Werk PzKpfwg. VI Ausf.B Tiger II. Basically the Takom kit without the interior. I'm going for out of box build as usual and attempting my first winter camo', as depicted in the instructions.
A bit of a bargain at £29.00 Sterling! Was thinking of removing a couple of sections of the track guards but will need to look into that. And I may, just may, look at some workable tracks, as my only upgrade.!
As you can see already made a start. All looks nice so far, slight warping on upper hull but should straighten out with addition of the rest of the structure.
And off we go…!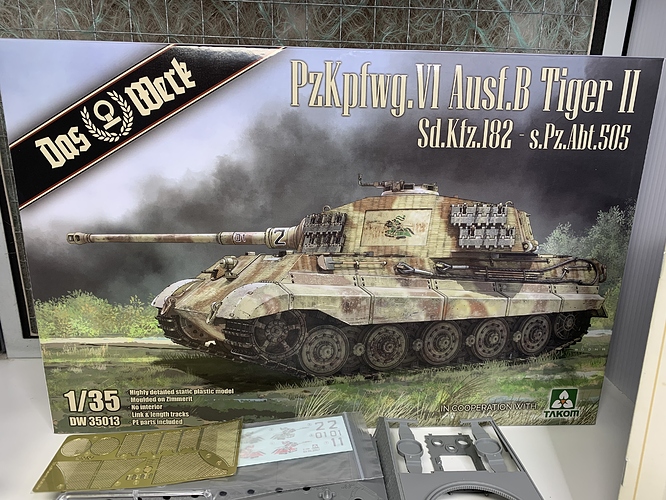 IMG_0266|666x500 ![IMG_0268|666x500]