I am building my second model and this one has plastic tracks.
The first one had vinyl ones, they were a little tricky but in the end they ended up fine.
I could easily paint them by themselves, weather them and then mount them on the finished model.
Now I see these ones and I am confused and afraid of making (cemented) mistakes: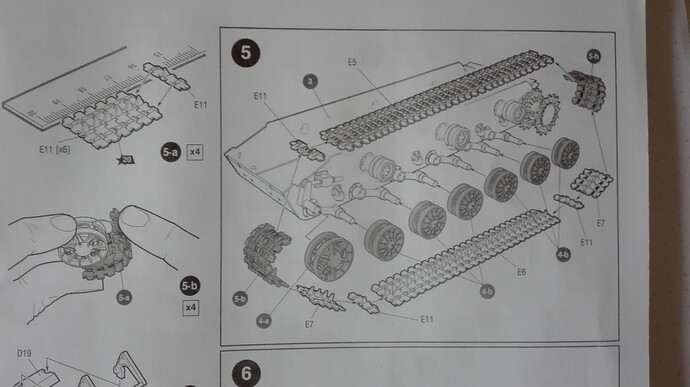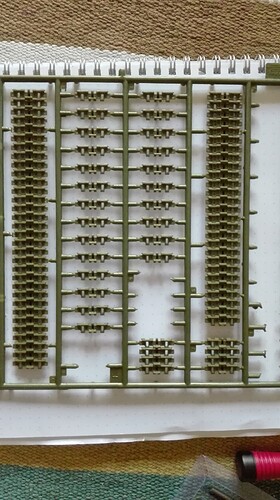 There are 2 things that puzzle me:
First, the number of the smallest links (E11) provided seems to be much more than actually needed.
Second, the instruction expect me to mount the tracks right away, but I think this will make the whole weathering extremely difficult.
Third, how am I supposed to make that "curved" section, should I paste the links right on the wheel? Then why they show them assembled on a flat surface next to a ruler?