Yes I am back! No posting the last weeks, the diorama police got me, but today they let me go.
In jail I have been building and painting a lot, therefore I must show you this one.
"Death around the corner". Probably during the battle of the Bulge. It will be a little snow on the ground.
The hole idea with this build is to make a YouTube video showing how I make wooden beams out of styrofoam. To do that I must have a building, groundwork and a couple of figures.
I have been testing a few figures and scenarios. As many times before it ended up with some German elite soldiers.
First I was to use a POW and a yankee, but the boy is in a famous picture as you know and I was advised to not use the figure. Someday in another build he will used.
I had this scenario as well, I really like this one.
Anyway, for this job I made a very enthusiastic mockup. I made the house in paper and painted it as I want the final result. It took a while but was fun to build.
I will use these two figures:
Here i test cobblestones as groundwork, I am not sure if I will use cobblestones all over, I have other ideas as well.
Here I preparing the styrofoam house, I made a window out of balsa wood. It not 100% finished.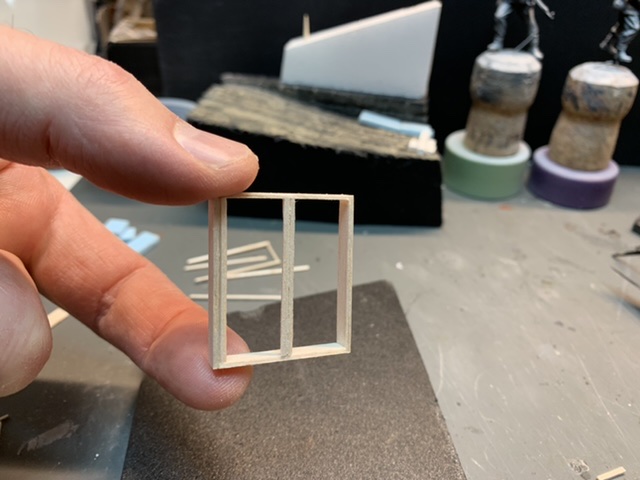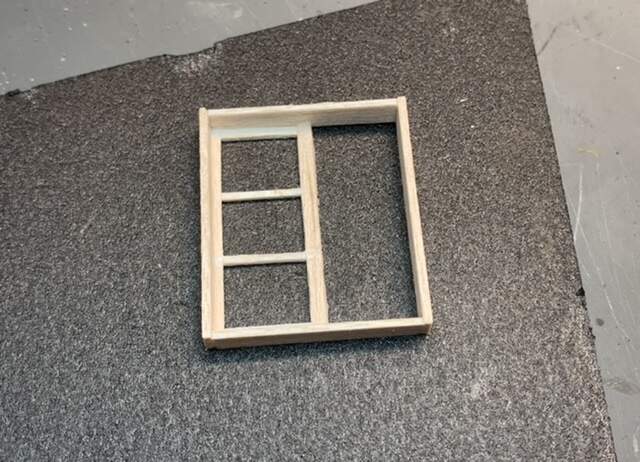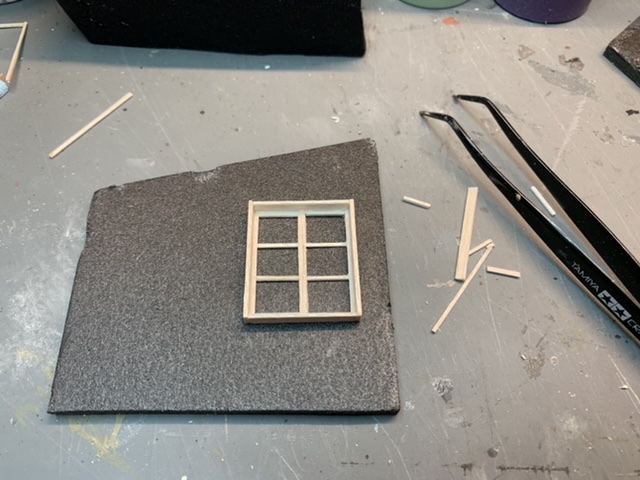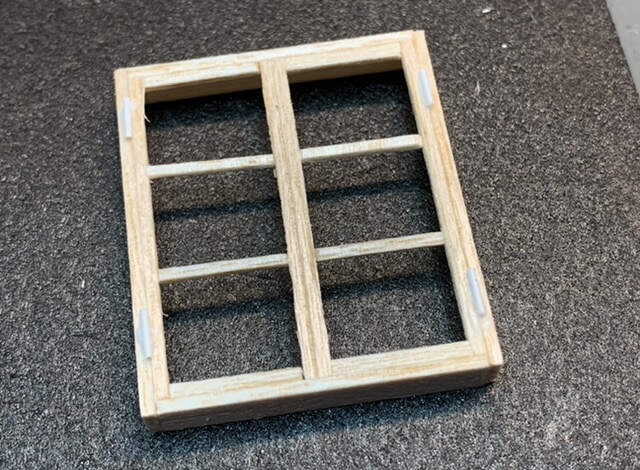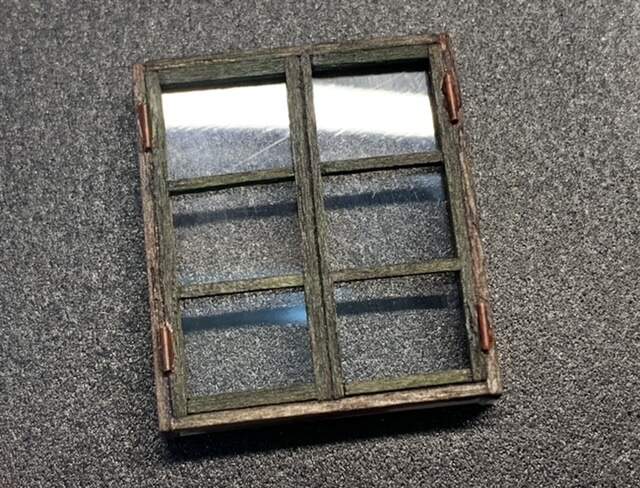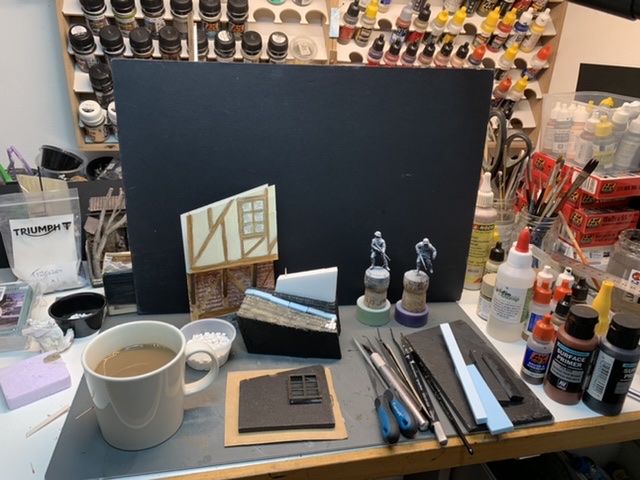 Preparing the figures: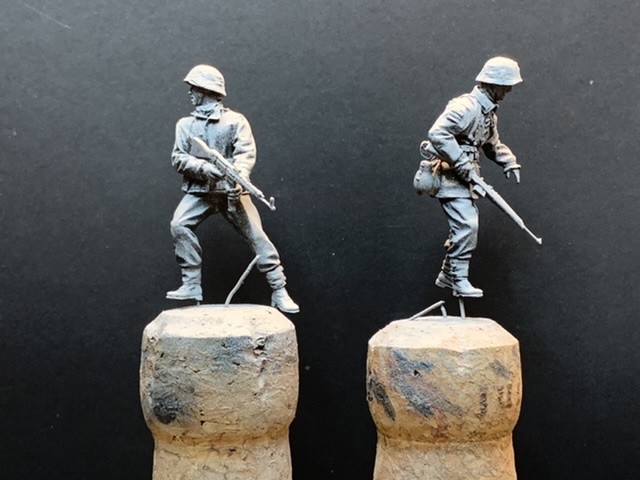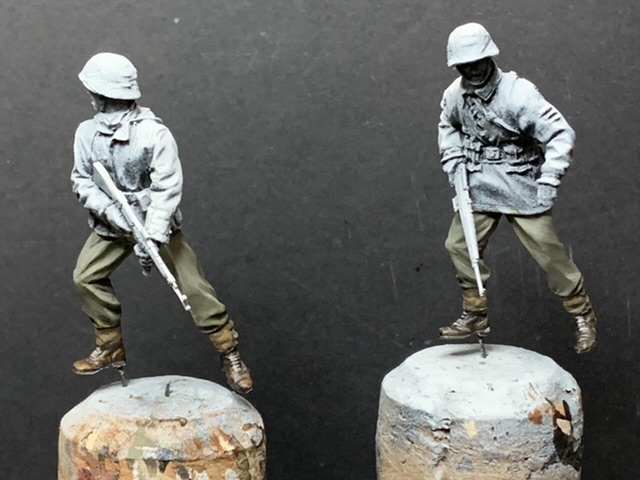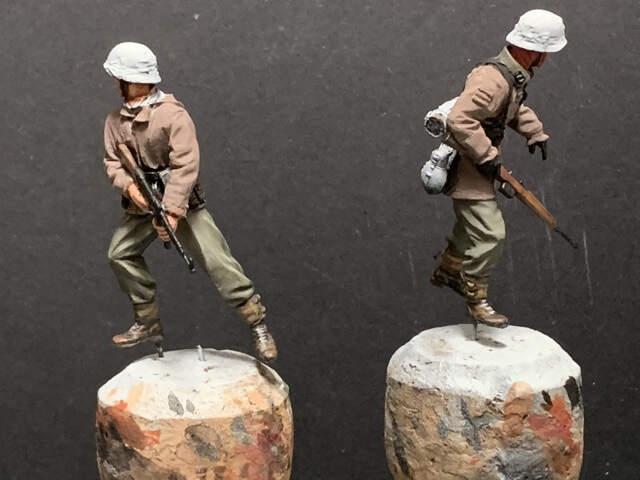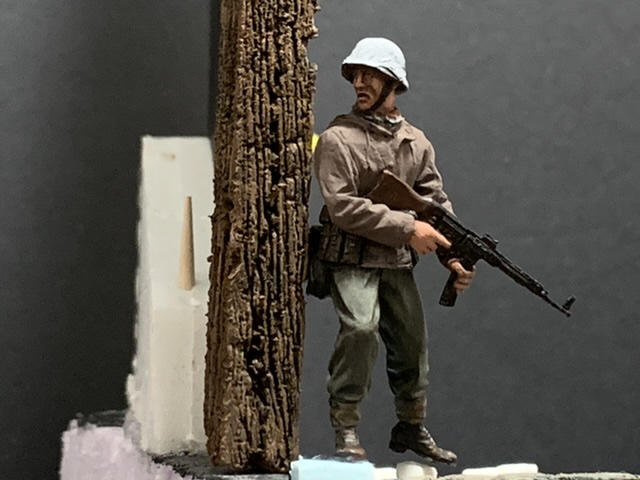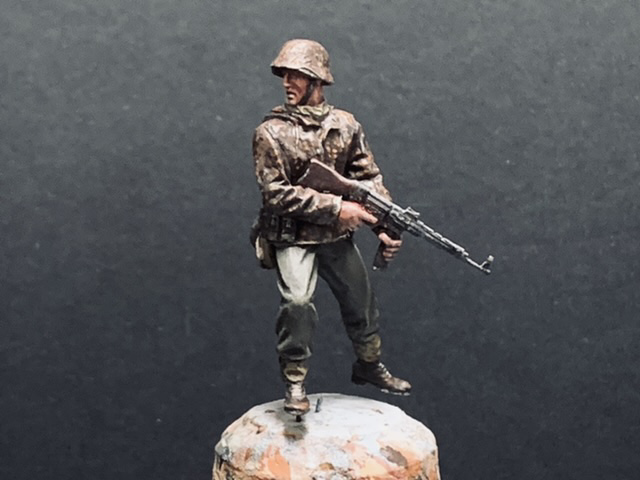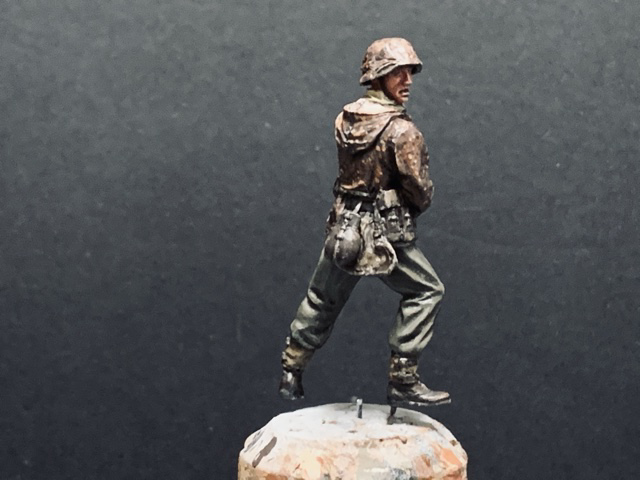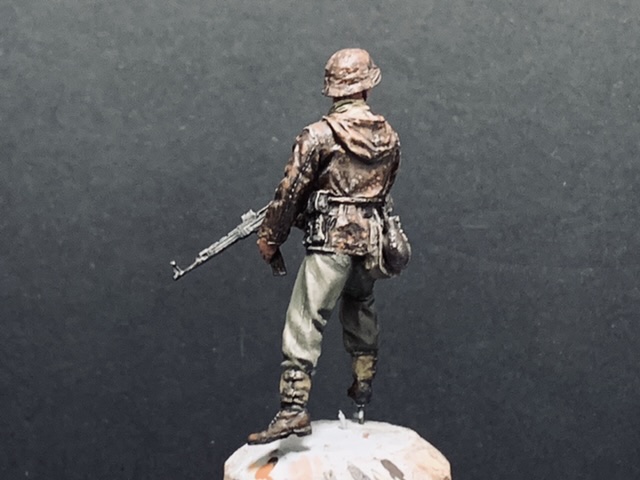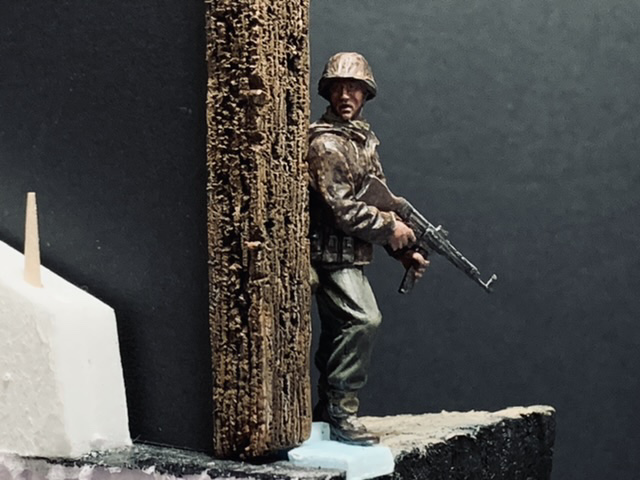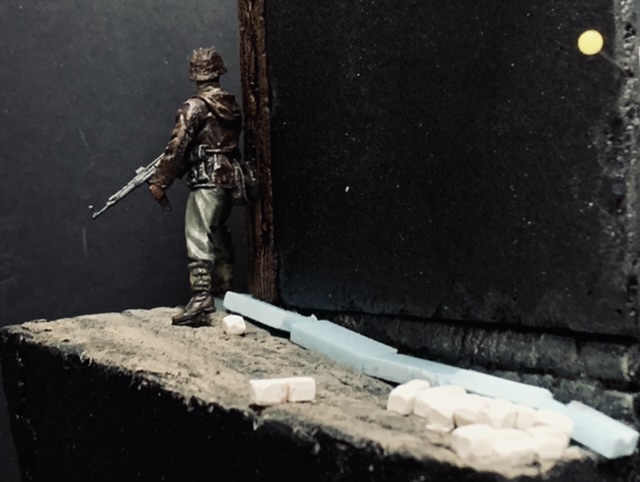 The corner guy is almost ready. The rifle strap is the last detail to add. He needs ultra Matt varnish as well and some of the missing equipment.
Hopefully I will have time to start building the house next week. In someway I will try to finish this project within 2 weeks!
Cheers