Thanks for your kind words!
I have continued preparing the building.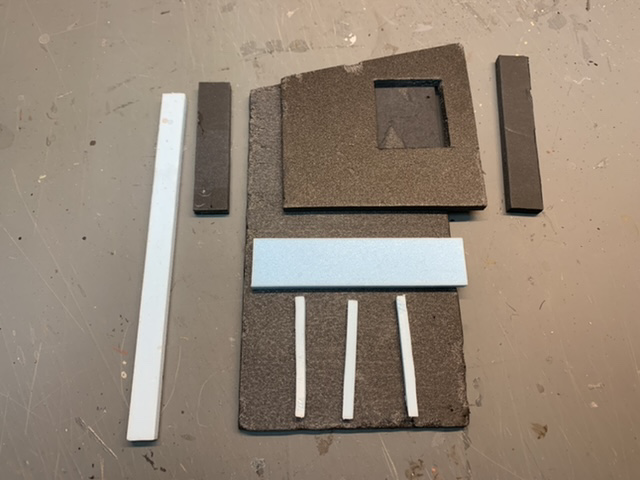 I made the gutter and glued it in place. I am still not sure if I will use cobblestones or clay on the ground.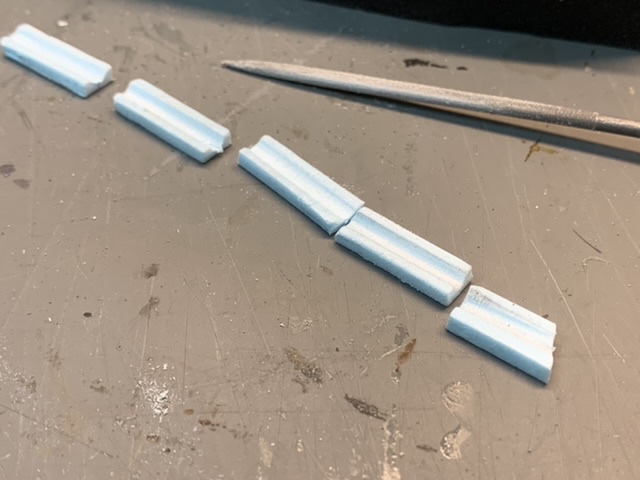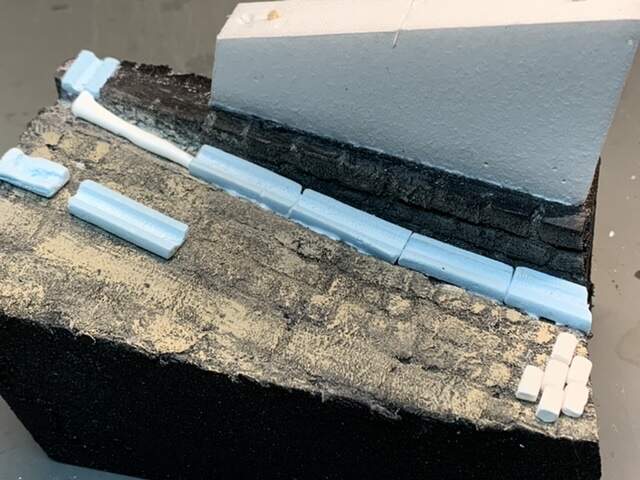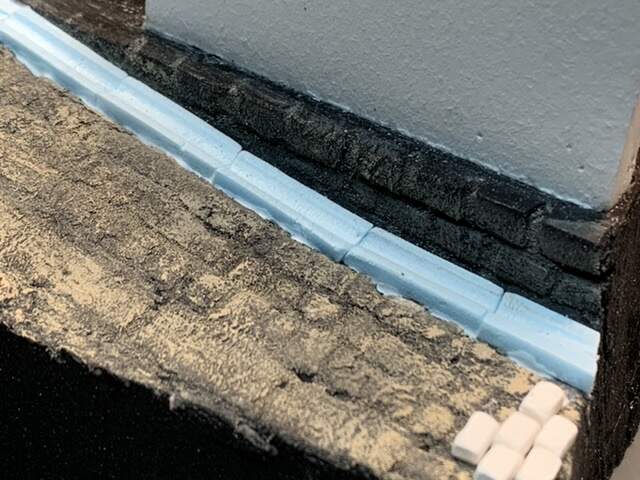 I realize that my construction of the building was incorrect, I have updated the design and hope it works. @Uncle-Heavy You are the man to have a look at this.
The bricks are almost ready, the wood beams are not ready yet. The wood pattern is the next step. Nothing is glued together yet.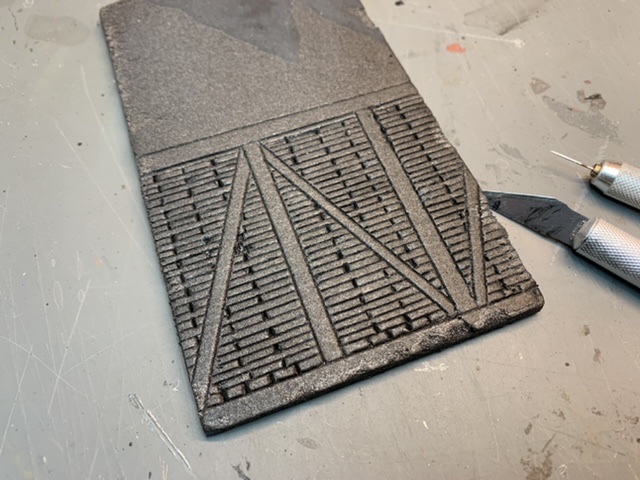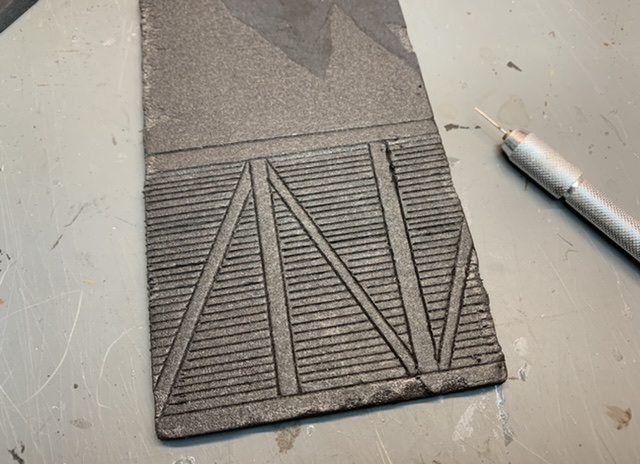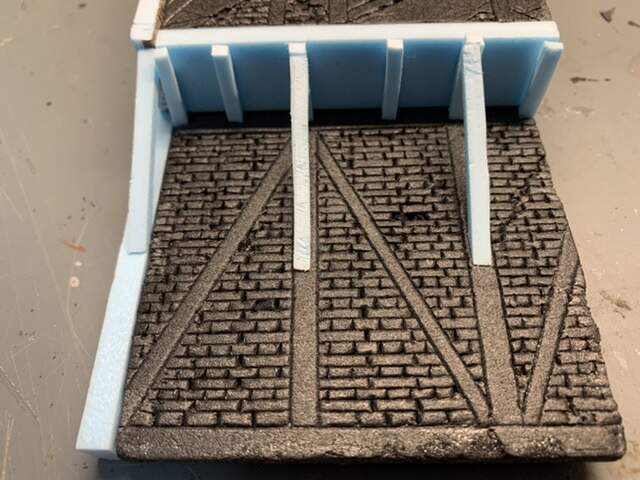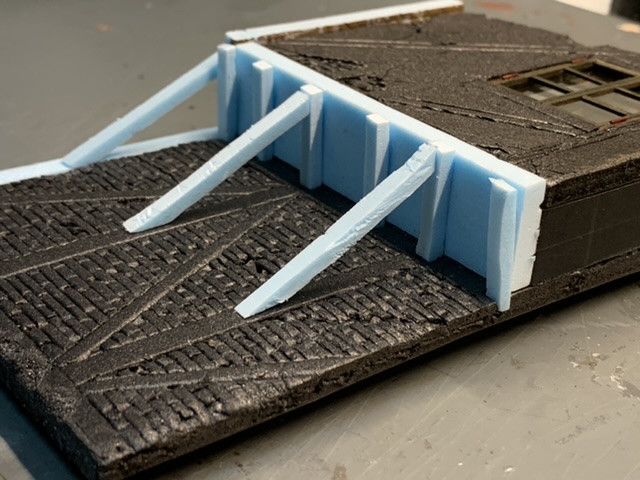 I enjoy working with little vignette, so far no big problem. Well, I have broken the "pipe" of both rifles, but I found the piece in both occasions and could glued it in place😅
Cheers! /Erik