I love T-55s. This is amazing.
Thanks guys. It was a fun build.
Still haven't put it ion a base though. Maybe soon.
A very interesting topic. In addition, a lot of fun when building such a version. Below is my humvee wreck - good luck.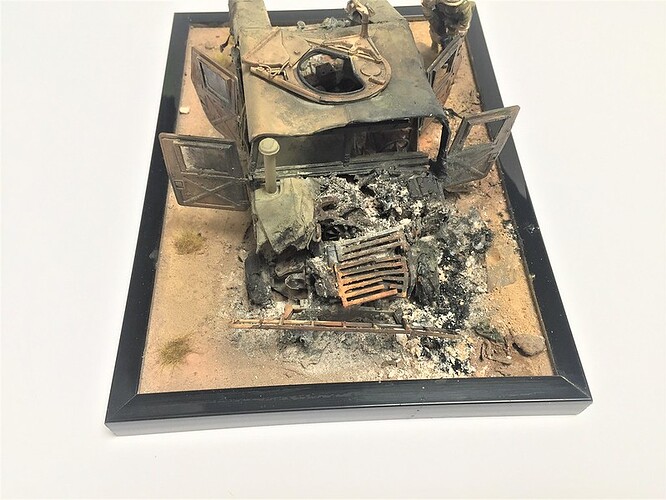 @Makinen that's a cracking model you've built there, can you tell me more about the figure, who makes it etc.