Back home for a few days. Just a few minutes to see if Gneisenau is doing all right, and to keep this build log going. The surfacer is nicely cured, so possibly I can sand the forecastle without another round of it.
Then I glued the second half of the deck in place, it will need some surfacer all around but some bigger fixes at the stern. I'll check again in how far the wooden deck will cover it up, but from first dry fitting this will need some work - however, nothing all too hard.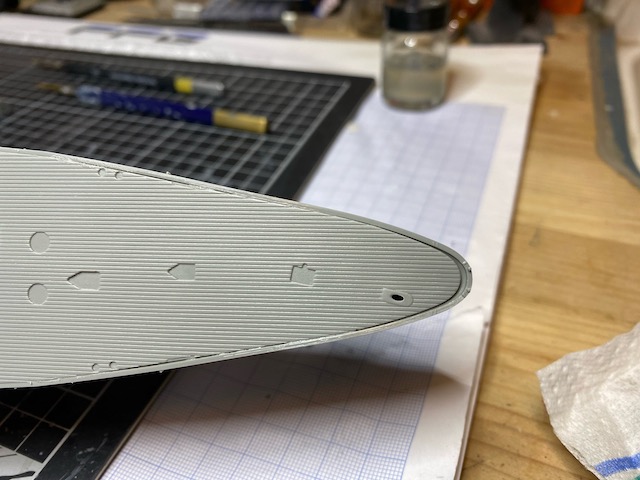 I hope to find some more bench time on Sunday!
Cheers for now
Jan