Opened the bags and laid everything out for the start picture.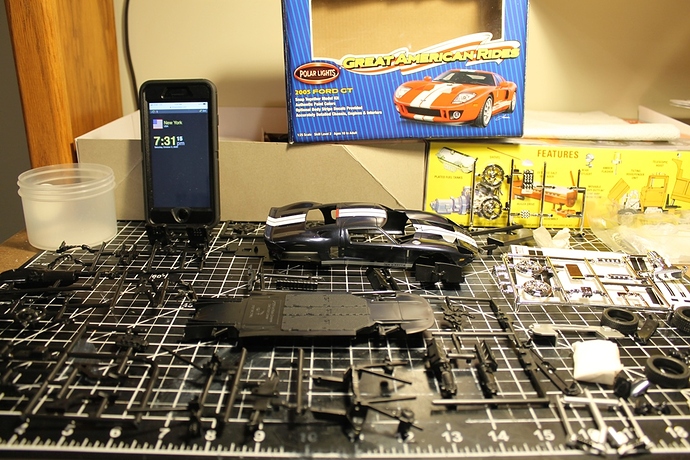 The body in this iteration came pre-painted. It wasn't too bad, but there are mold seams and the color is wrong anyway.
I let it sit in 91% Iso overnight and most of it came off okay, but not all. It is now in a bath of Purple Power/Superclean. If that doesn't remove the rest it will get the Ovencleaner when the chrome gets stripped.
Ford is releasing a new Heritage Edition GT, this time of Ken Miles' 24Hr Daytona winning White with Black hood and the red patches. I only found out about it a few days ago when I was searching as I was going to be doing this to mine for the paint job.
David