Hi, tonight I did not have time to build on my diorama. Instead I keep posting pictures of diorama/vignettes from the past. I hope you don't think it's boring…
I made this 1/35 vignette in 2018. It was the first time I used blue styrofoam. It's all scratch build.
The inspiration came from the 3 outstanding figures made by Corsar Rex. I wanted to build a small vignette that was "expanded by the pose of the figures". The 2 figures in front are looking intensive in one direction and the MG gunner is shouting and pointing at soldiers that you don't see.
I wanted the viewer to use his imagination of what's going on.
In 2018 my painting skills was not that good. Especially the faces would have been better today. On the other hand I am satisfied with the ground work and building. There is one piece of Lego included, can you find it?
In a series of posts I show you how I build it.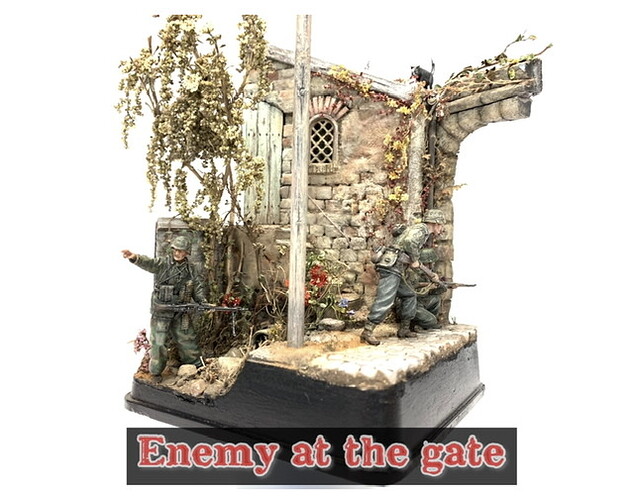 The figures made by Corsar Rex: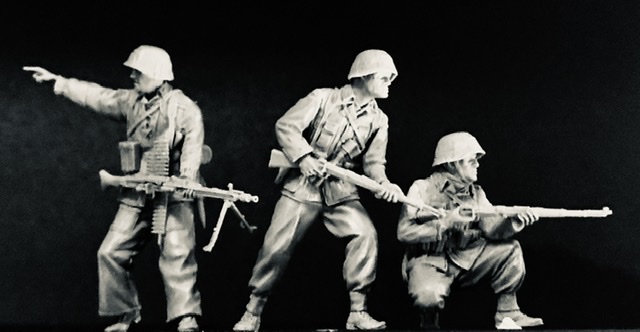 I bought some Italian cheese that came in this plastic package. I made the base of plaster.