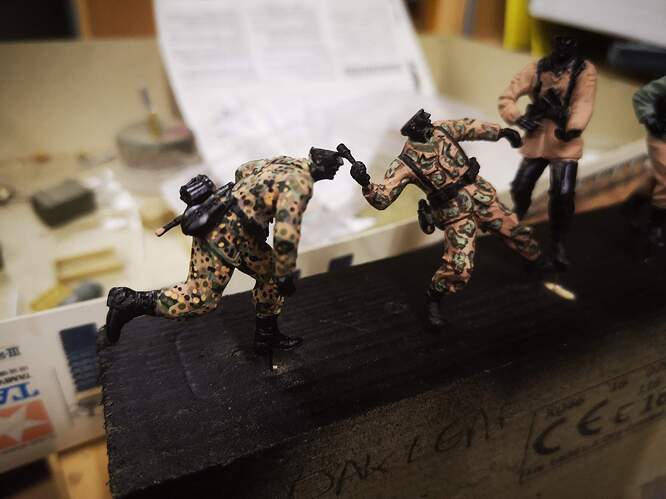 The topic subject is not 100% percent true, 20 years ago when I was in my teens I did some German camouflage wearing troops but this my first attempt 1) as an adult and 2) using acrylics rather than Humbrol enamels.
The figure on the left is supposed to represent Pea Dot and the figure on the right Oak Leaf.
I think the Pea Dot is passable but the Oak Leaf has too many open areas but I'm tempted to leave as is for fear of making it look messy by trying to "fix" it.
I'd appreciate any comments from those of you more experienced in this area of painting as to how I can simply improve the finishes.