Hi Everyone,
This one has been in the works for some time yet was paused due to awaiting parts and other commitments. Hope you enjoy.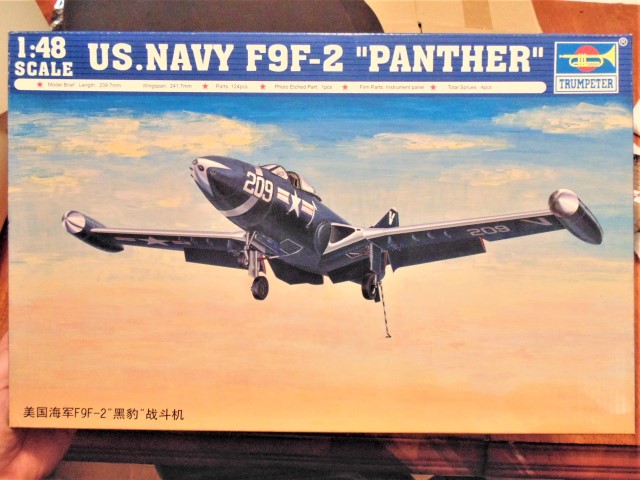 Nice box art but I'll be doing the more colorful red tipped and difficult decal version.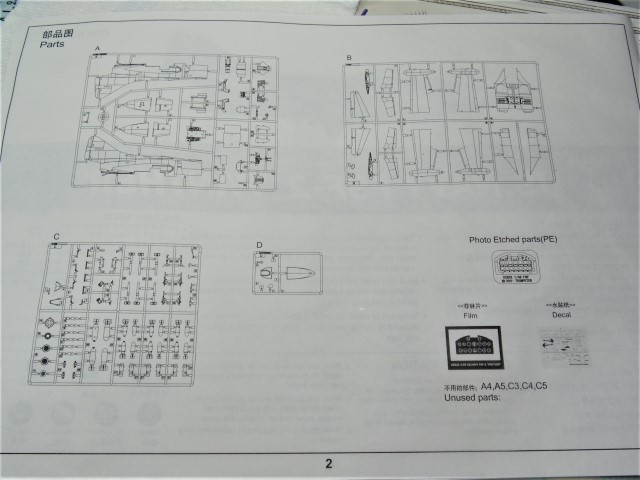 Sorry, no in box review.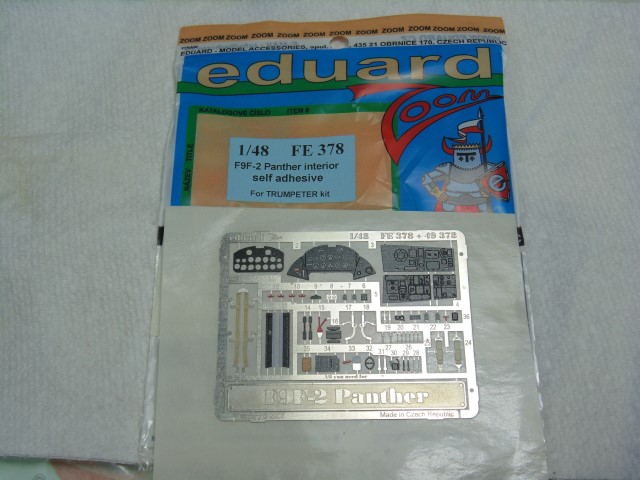 A definite improvement!
This was holding things up and certainly worth the wait. It will save time in building and hollowing the barrels.
Let's begin.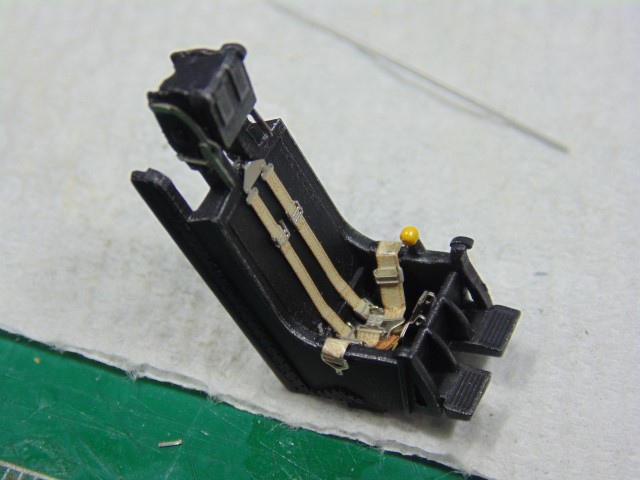 Just a basic seat.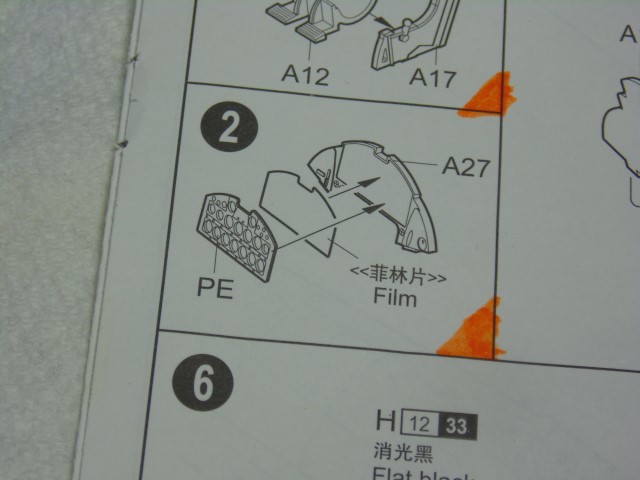 Now the console.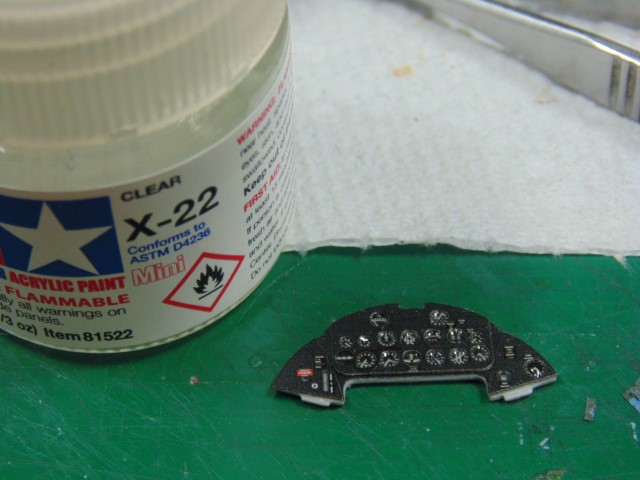 I used Tamiya X-22 clear obviously for the lenses, but it also does a good job cementing the parts. Later I'll strengthen it with CA when the levers go in. Brush on a 0.5 mm coat and when you squeeze the parts you'll get the bulge. Then later add some drops once the first has dried back.
Some cables to go along with the PE. Nothing special since it can barely be seen.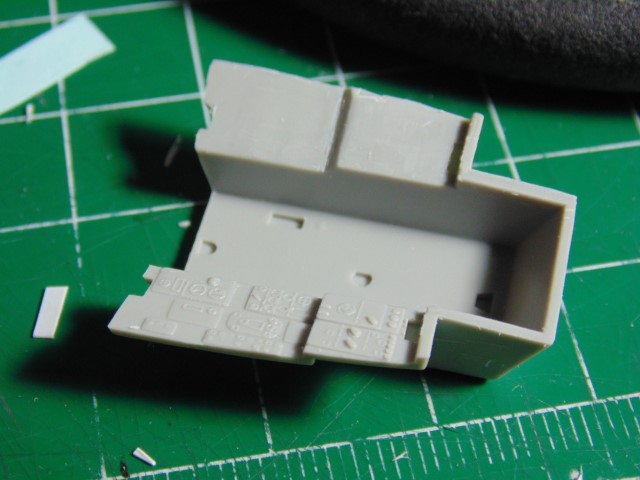 Clean the tub.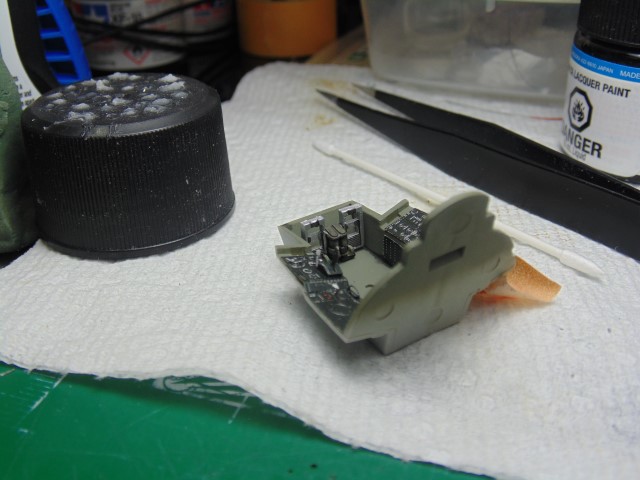 Just a basic wash after the color and PE were done.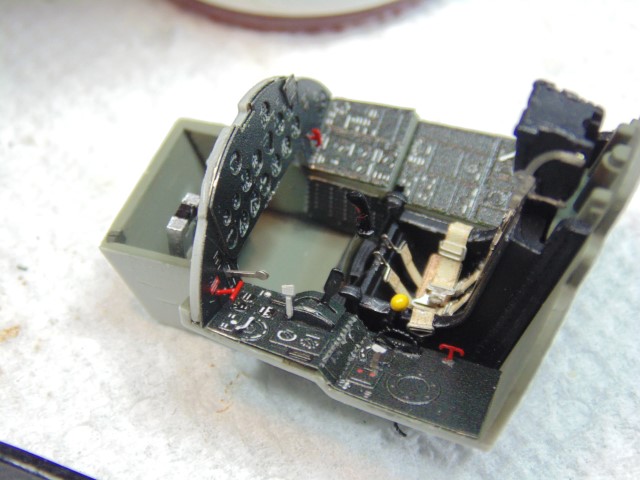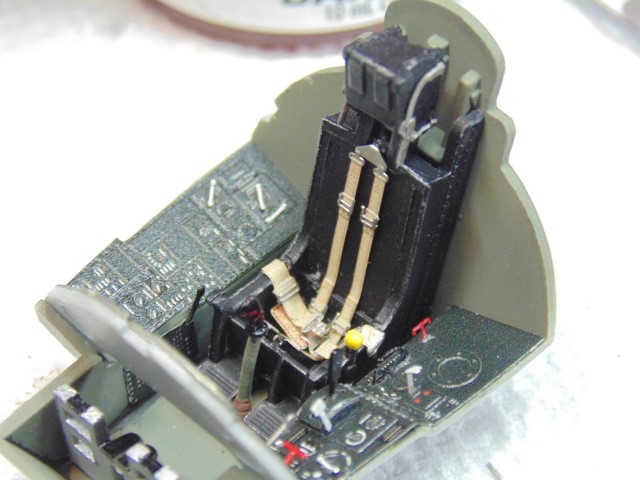 I debated whether to add detail beside the seat and because there are few online photos of this bird opted not too.
All colors on this are from AK Interactive REAL COLORS brand and cut 50/50 with Mr. Leveling thinner and primed with Mr. Primer 1000. With few exceptions, these paints will be used for the entire project. Next up, finishing the interior. Thanks everyone for dropping by and post any questions below… they're all welcome.