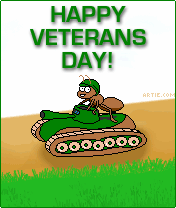 Happy Veterans Day to all that served.
I'd do it all again in a heartbeat.
Thank you. But, we're beginning to witness the return of the radical left and their anti-Veteran rhetoric. Shades of the Vietnam era…having lived through both.
We're still alive and around to tell embellished tales at the VFW, Legion Hall, or similar setting!

It beats the alternative!
Most of all - To the Brothers we lost…
Very old pic, I still had (little bit) hair.
You cant really see, but that's an Unknown in one of the WW2 Allied Cemeteries, France or Italy, cant remember anymore.
I always pull this off the wall on this day, look at at and remember all the lost friends.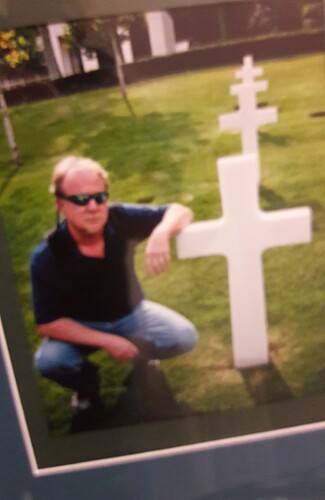 Never served. Missed Vietnam as they ended the draft shortly after my 18th birthday. Sincerely appreciate all those who have served in any capacity, especially those who have faced enemy fire. Can't even begin to imagine what it must be like. I embarrass my kids when I see a veteran and and stop and ask if I might shake their hand while thanking them for their service. Most times I get a polite thank you. Sometimes it turns into a conversation about their service and their experiences, some really amazing stories, especially from the WWII vets. Occasionally, there are tears and I'm not ashamed to say as often as not they are mine. Thank you all and your families for your service, dedication, and sacrifice. May God continue to bless you and our great country.
Sincerest wishes and happy Vets day to all of you who served in whatever arm of the forces from a fellow lifer from across the pond … Only another 3 years and I can be Vet too

all the best guys
Yeah, c'mon John get some time in!
True … What's a mere 37 years lol
Slacker; when you've done 45 I might, just might, talk to you. And remember, I can bore for NATO - oh, wait! I do that already!
A sincere thanks to all who served
Nicholas "The Chieftain" Moran from World of Tanks did a really nice video on the different names for November 11th: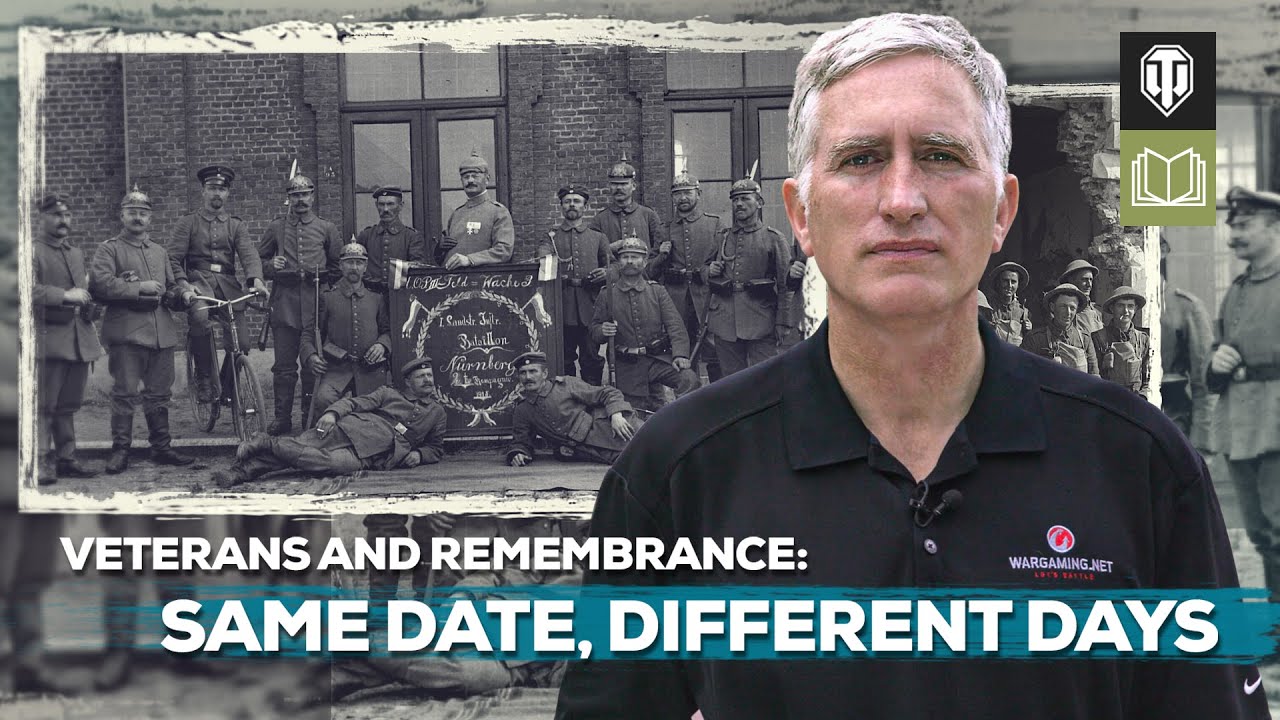 Jim
US Army 1992-1996
Massachusetts Army National Guard 1996-2000