A normally build heavy trucks, and I have a plan to make this:

Into this: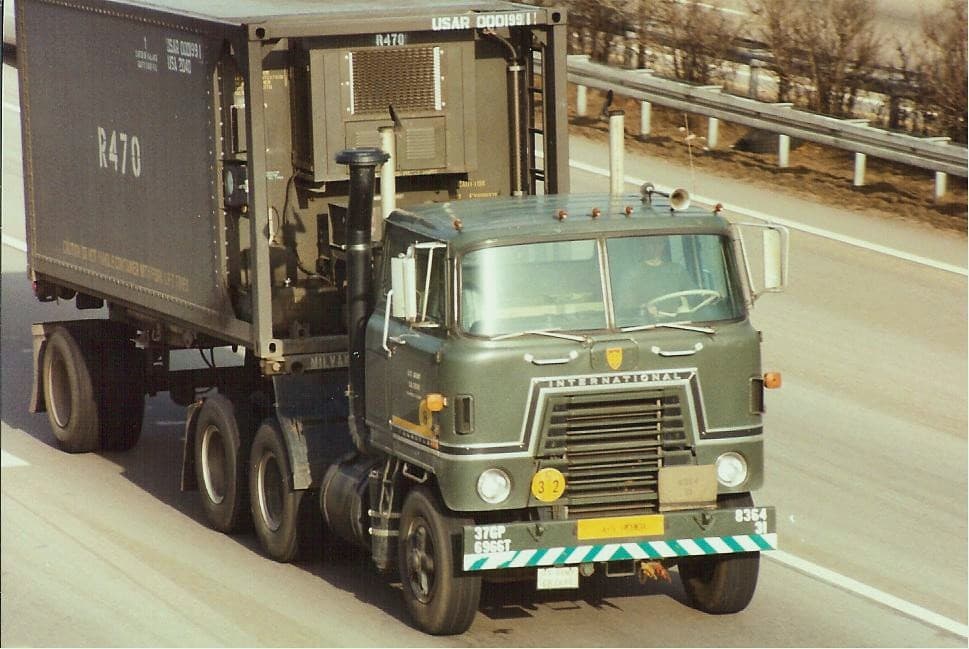 Now, the kit and the actual truck are 1973 International Harvester Transtar 4070A tractors. I know that I will have to shorten the kit frame to sort of match the actual truck from the 37th Transportation Command, 8364th SCG in Germany, and the spokes are in the kit.
Now, the questions for the Armorama Guys are: what is that yellow circle that is near the right headlight, and what would be an appropriate green for the cab? I was planning on using Microscale Decals for the lettering.
Jim