Hi all,
As I'm going into my second year of working on HB's kit #82408, I guess I ought to explain my extremely slow way of building: In a nutshell, it's too much research plus the urge to translate all my findings into the model, aka AMS. Having a number of other interests and a beloved wife doesn't speed up building, either.
In this case, research started with Tankograd's No.6002, "US WWII M4, M5 & M6 High Speed Tractors" and Ampersand's Doyle/Stansell "High Speed Tractor" (revised ed.) plus lots of pictures on the web, not least at primeportal and Toadman's tank pictures.
As Eduard's PE set is OOP, I settled for PART #35-212. Unfortunately, you aren't told that the set is for the M4 in the small-caliber livery, so I didn't get anything for my ammo box variety. On the other hand, however, my package contained the main PE sheet twice: once as advertised, plus another one that was mis-etched in that it was only 95% ok. Which left me with lots of excellent parts, like all stowage boxes with operable lids and hasps - wish all PE makers would dispose of their scrap like this!
The lower hull went together easily enough after filling and sanding a lot of annoying push-out marks. On the rear wall, I overlooked that the "frame" around the central winch cable outlet belongs not to the outside, but to the inside. But the tow hitch, of course, had to be made operable. On the front plate, the gun emplacement hitch received a hitch pin plus (later) arrester pin and PE securing chain.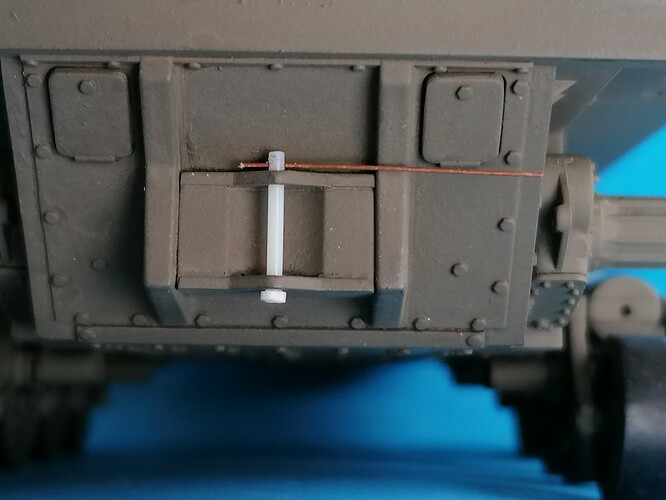 The running gear, too, went together without problems, but the instructions don't tell you that the volute springs' thinner ends have to point to the rear on both sides and that a hole of about 1mm should be drilled into all end caps of these springs. The suspension halves of the rear idlers leave ugly open spaces around the central nuts that had to be filled, and the "stars" around the nuts were added from wedges of .25 x .5mm plastic strip.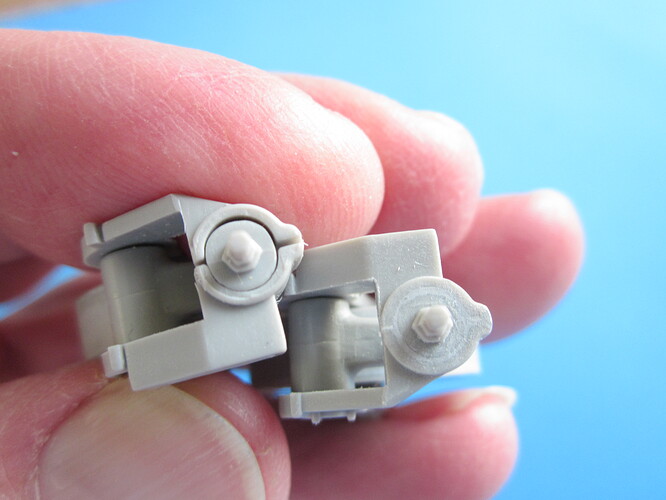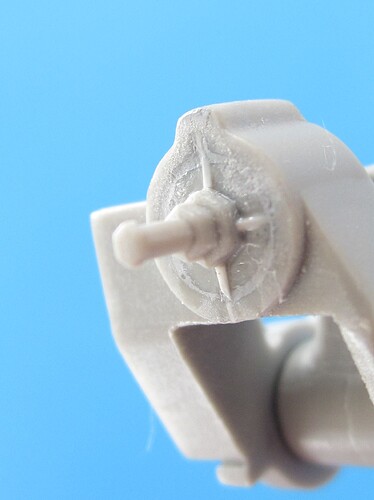 This much for a beginning. Comments and criticisms welcome,
Peter