For the Land of the Rising Sun campaign I will be building Tamiya's IJN Musashi. This kit has been sitting in my stash for a long time, just waiting to be built. Because I have moments of madness I will be building her concurrent to my Arizona.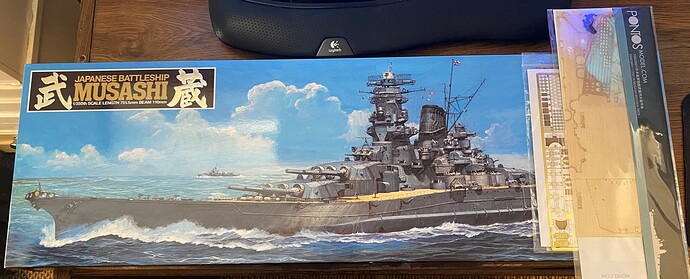 Unlike Arizona, I will be going light on the AM (for now). I have the older Eduard PE set, a deck from Pontos and some Lion Roar 25mm's which I am undecided if I will use.
This is a rebox but the molding is pretty old.
Started small today by sanding down the seam running down her hull. This ship is a beast and speaking of the Arizona, this is the 2 hulls sitting side by side.

Just a small difference in size…