Hi Group,
Its been a while since participating but I am hoping things are loosening up to afford more time to enjoy our hobby and site.
Found this old photo from WW2 of Lend-Lease steam locos bound for Russia and Britain. Amazes me.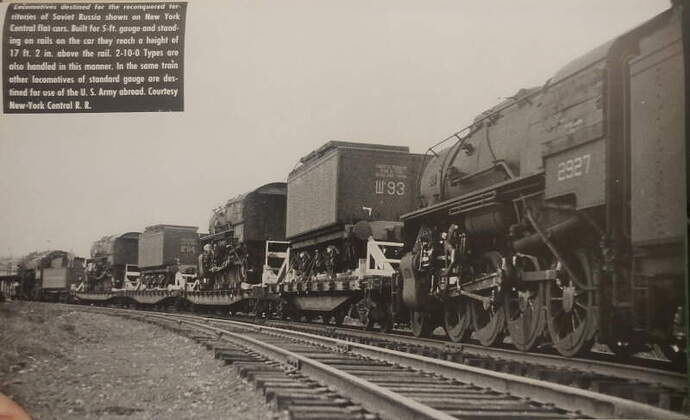 The photo is credited to the New York Central, which ceased to be in 1968 when it merged to become Penn Central, and PC failed in the early 1970s, so I am confident I'm not violating any copyright laws. But if I am, I will happily and apologetically remove it upon notification from the rightful owner.