And now for something different…
That's something you don't see every day.
OK, you awesome scratch builder figure modellers, get to work.
Imagine the shame and humiliation of a German pilot,
a member of Hitlers race of "Übermenschen",
getting shot out of the sky by Tommies in drag.
Messerschmitter comment: The guns in the photos are not AA-guns
Now, now, Robin, maybe it was a under-the-radar raid with Heinkel 115s? Y'know, like this, but with proper floats.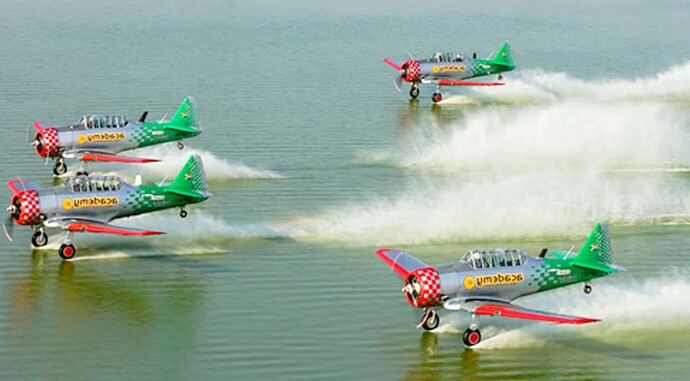 Didn't some battleship try to splash torpedobombers by firing their main guns into the ocean ahead of the attacking planes?
That depends on which Royal Artillery Regiment you go and visit lol
Hi Robin, I remember reading that battleships and cruisers would fire into the water ahead of torpedo attacks. I can't remember the particular engagements but I'm pretty sure it happened at the battle of the Philippine Sea and maybe even Leyte Gulf. Japan also built anti-aircraft shells for the main battery of some of their battleships. I remember, they were the kind they would explode and throw phosphorus pellets out all over, like those phosphorus moms that they would try to drop on formations.