Italeri has updated the M109 A2/A3/G with
---
This is partial text from the full article (usually with photos) at
https://armorama.com/news/italeri-m109-a2-a3-g
This is interesting. They have combined parts from their other M109 kits and US and German track so you can build almost any version M109 from the initial M109 up through an M109A3 (sort of) and foreign versions. Too bad it is still the same low-detail plastic and has all the issues of the old kits. I'll stick with the excellent AFV Club M109s.
Same old horrible tracks …
Agreed, the tracks are probably the worst part of the kit. Which is actually odd since Italeri has a separate set of indi-link T136 tracks that had been included in previous reboxings (esp. the Tamiya ones) of the M109s.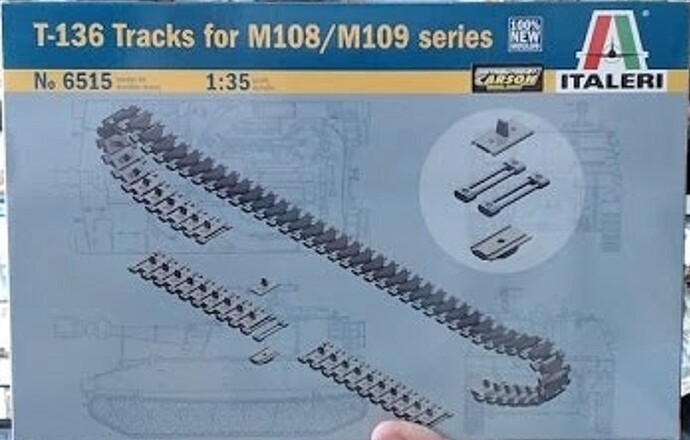 They even come with a handy-dandy assembly jig.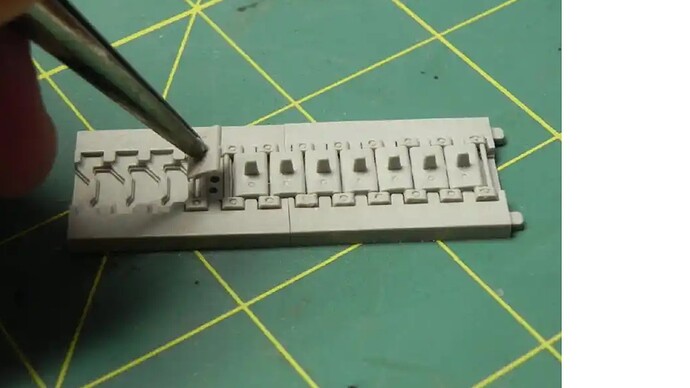 It's not one I'm that familiar with in regards to the differences, but could the British Army version be built from this?
Yes, they were basically the same as the US versions, with a different gun up top.
Thanks. Probably a gpmg on the turret ring.
So what I be right in saying they only operated the short barrel variants?
I'll have a look around myself when I finally get home. A Royal Artillery version has long been on my wish list. Always thought they looked good in the green and black cammo.
British Army used short-barreled M109 and long-barreled M109A2/A3 versions.
The A2 and A3 are basically the same. The A2 was a new build vehicle and has no remnants of the flotation gear. The A3 was a rebuilt A1 to A2 standards and will have some of the flotation gear attachment points (flotation bolts left on hull sides and lugs left on front lower plate) still on it.
We operated 4 different versions /marks over time from the original m109, issued in the 60s,
then they were upgraded with the barrel to make it an m109a1, 70s
then full interior controls to m109a2, late 70s early 80s, less armoured bin for extra rounds on rear of turret,
the last ones m109a3s were transferred to use, to replace abbots, they were new builds no swimming parts on them and had the extra bin on the turret, they went to Switzerland after GW1,
The RA started with converted brens to L4A4s, on the abbot's and m109s before having Gimpy's late 80s, in GW1 a lot had .50s issued.
This my own research, so dates may be out.
Like the TAC sign on the side of the track.
Well, you've got to know where you're going - or at least where you're meant to be going!
Thanks guys that's a lot of help!
Think I'll get myself this one and see what I can do with it. It might be an oldie but it'll work for me.
@BootsDMS that's a great looking model. It's exactly what I've always had in mind.
Well, thanks Stephen; I'll try and get a couple more shots of it (that one isn't the best).
As I recall, it is indeed the old Italeri kit, boxed as a Matchbox one. I wrestled the tracks into submission (they are very stiff) with some epoxy and some bespoke pieces of wood jammed into the suspension while it all set, and the result sort of worked. I managed to track down the ancient Dragon Modern MGs set which provided the L4 (to be honest you could easily convert a Bren I reckon). Stowage was my usual folded cam net and poles (fir saplings), a tarp, and some kit wrapped in a poncho (no idea what, 'just gleaned it form a photo) - that's the slightly shiny bundle in front of the Veh Comd.
I added the portable dash/instrument panel from scrap. Crew - Comd and Dvr - came from Valkyrie, and very good they are too - in my opinion(!)
Finished in Tamiya Field Grey (my favourite for British Army green), with the black patches in Revell Enamel No 9.
Thanks for the advice. I remember seeing those Matchbox ones everywhere back in the 90's but had no idea what was in the box. Have to admit back in my youth, I was more inclined to buy AMT's Star Trek kits or Tamiya when I came into a bit of money!
I could probably make an L4A4 from a Bren. Got lots in the spare box I can afford to play around with.
I'll start looking around for references and saving images, especially markings. I don't think they had much though. Probably just some tactical insignia and reg which would be easy to do from spares.
Markings at the time were limited to vehicle registration numbers (to be honest I used whatever I had), and Unit Indicator Numbers; these are a bti of a minefield unless you've really good references. I think I devised something for 3 Armd Div (which means I must have depicted my model as 1978 not the early 70s; I'll drag it down tomorrow and have a look). Oh, and the Union Flag for vehicles in BAOR - or indeed, those equipments in an expeditionary role such as AMF(L) or UKMF.
PS: I forgot the Bridge Plate.
Thanks. From what pictures I've seen there's not much. I've probably still got the left over from Tamiya's old Chieftain that might have the basics. Bit of mud and no one would know

I just that Star Decals do a set of Gulf War M-109's, so that's always an alternative.
"Bit of mud and no one would know" - man after my own heart!
Gulf War M109s of course, would be the later marks.
Just wondering what NATO NM-116 tracks are?